Renault launches tyre range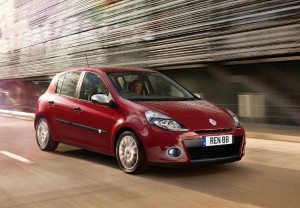 Renault is set to launch its own high-quality, low-cost range of tyres.

February 1st will see the company become the first vehicle manufacturer to offer own-branded tyres when its Motrio range goes on sale, aimed at both old and new Renault models.

Built for use in both dry and wet weather, the tyres have been rigorously tested to ensure they are compatible with Renault models, such as the popular Megane and the practical Laguna.

Motrio Impulsion tyres are aimed at smaller models like the Renault Clio, while the Impulsion+ range is best suited to the firm's sportier vehicles.

Mark Crockett, director of service and quality at Renault UK, said tyre replacement is the second most frequent reason for motorists to visit a garage.

"Our new own-brand tyre range is very competitively priced and in many cases is significantly less expensive than the premium brands, helping motorists to reduce their costs without sacrificing on quality," Mr Crockett added.

In other news, Renault recently launched its new Bizu range of limited edition models across the Twingo, Clio, Megane and Scenic ranges.