Renault Modus and Grand Modus range named greenest MPVs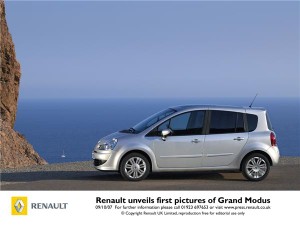 Renault's Modus and Grand Modus range has been recognised at the Environmental Transport Association's Green Car Awards.

The firm has taken the multipurpose vehicle (MPV) category at the ceremony for its Renault Modus and Grand Modus range, potentially extending its appeal to motorists looking for a green, efficient yet practical vehicle.

Managing director of Renault UK Roland Bouchara commented that the firm is delighted with the win.

"Modus and Grand Modus winning the Small MPV category in the Green Car Awards for the third year running is a great achievement," he said.

The models - with the exception of the 1.6 16V Automatic version - all bear Renault's eco2 label to show that 95 per cent of their mass is reusable.

Meanwhile, the brand recently launched a green vehicle range in the form of the new Renault Clio, which offers CO2 emissions as low as 98 grams per kilometre and fuel efficiency of up to 76.3 miles per gallon.