Renault sponsors Steve Backshalls greatest ever challenge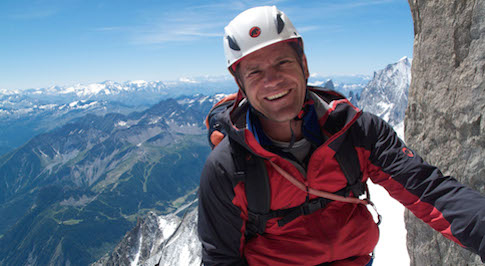 Renault is sponsoring celebrity adventurer and presenter Steve Backshall as he attempts to climb the biggest cliff on earth this summer, Mount Thor.
Steve is taking on the challenge after breaking his back in two places and smashing his ankle, after a rock-climbing fall in Wales back in 2008.
Mount Thor will be his "greatest ever challenge" as he tackles 1,250-metres of rock face, at angles of up to 105 degrees. He takes on the challenge with climbing partner Tim Emmett.
Steve said: "Mount Thor is the world's biggest cliff, quite simply the greatest vertical drop on the planet. It's a staggering peak, made up of overhanging, terrifying granite; and is nearly four times higher than the Empire State Building.
"Even to get to the peak, we will have to endure traverses over brutal white water rivers, carrying everything we need to survive six weeks in the harshest wilderness on earth.
"I will need to draw on all my strength and fitness, inner motivation, resilience and experience, but with the fantastic team at Renault and all my supporters behind me, I am absolutely determined I can conquer my nemesis Thor."
The French brand is proud to sponsor his climb on the remote island of Baffin, Canada, after he was one of the first to drive the Renault Captur, when the crossover arrived in the UK last year.
by: Danielle Bagnall