Renault to release Megane Coupe Monaco GP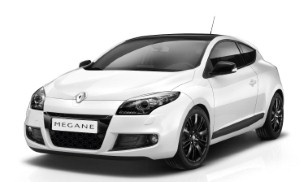 Renault will unveil a new limited edition car at the Geneva Motor Show next month.

The Megane Coupe Monaco GP will go on sale in the UK in April, following on from the successful launch of the Renault Laguna Coupe in 2010.

According to the manufacturer, the model will boast all of the specifications of its Dynamique trim level, including satellite navigation, 17-inch alloy wheels, unique carbon grey interior, rear parking sensors and GT bumpers.

Motorists will be able to choose between a 1.9 dCi 130 or 1.4 TCe 130 engine, the latter of which boasts the torque of a two-litre and the power of a 1.8-litre.

"Monaco GP features the very best in technology for unrivalled efficiency and peace of mind, including the latest-generation dual-chamber airbags, plus impressive grip whatever the conditions thanks to ESC," Renault stated.

The company will also release an updated version of the Laguna Coupe Monaco GP in spring.

Meanwhile, it recently stated that its new Wind Roadster Gordini will also be showcased at the Geneva Motor Show in March.