RS Jamie Visits Bristol Street Motors Ford Gloucester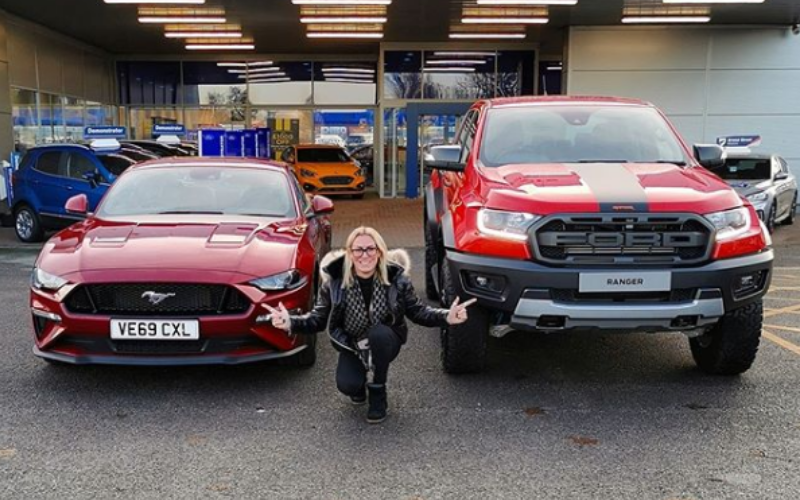 Last month, we had a very special visitor pop into our Ford Gloucester showroom!
RS Jamie is 'driven by passion and fuelled by cars' – well actually, to be more precise, fuelled by Ford cars! Her own personal collection is absolutely incredible, consisting of a Focus RS Heritage, Escort RS Cosworth, Escort RS2000, two Escort Mexicos and a Porsche 911, which is her current daily car.
However, Jamie is on the hunt for her next daily after deciding to sell her stunning Porsche, so we thought it would be a fantastic opportunity to have RS Jamie visit our showroom to check out our range of Ford performance vehicles to see if any are worthy of being a contender for her next daily.
Jamie's visit wasn't her first experience with Bristol Street Motors, as she reminisces about how "my blue Escort Cosworth, the first one I had N789 CUY, was actually supplied by Bristol Street Motors way way back in 1996."
At the moment, Jamie genuinely believes that "right now, Ford is building some of the best cars since probably the 1980s."
So, let's take a look at which Ford cars caught Jamie's eye … and whether she found a very special car to take on a road trip!
Watch RS Jamie's Visit
Watch RS Jamie Road Trip Around The Cotswolds In A Ford Mustang V8
Image credit: @rs_jamie