RS Jamie Road Trips Around The Cotswolds In A Ford Mustang V8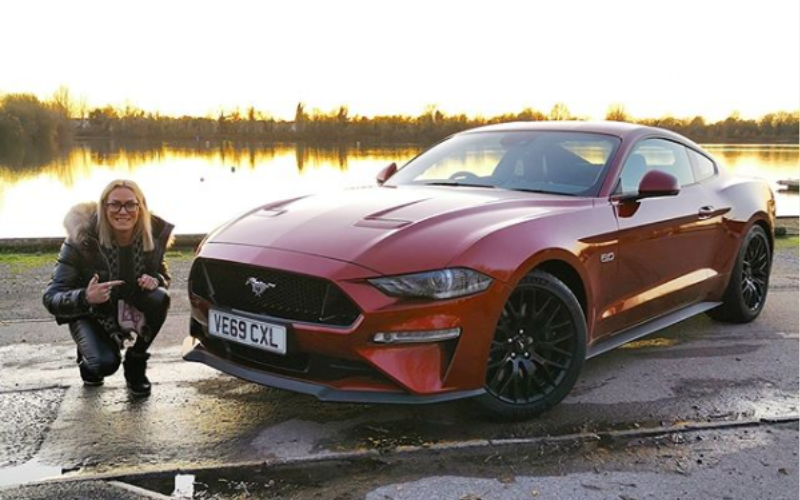 An owner of a Focus RS Heritage, Escort RS Cosworth, Escort RS2000, two Escort Mexicos and a Porsche 911, RS Jamie is most definitely 'driven by passion and fuelled by cars.'
That's why we couldn't wait to invite Jamie down to our showroom to take one of Ford's most iconic models out for a road trip!
RS Jamie is on the hunt for her next daily car, so what better model to have her test drive than the 5-litre Ford Mustang V8!
For Jamie, "the Mustang is the Capri for today," and is a car that "puts a smile on your face all the time."
The power, performance and exceptional design of the Mustang were perfectly captured on Jamie's video, and against the backdrop of the idyllic scenery of the Cotswolds, the Mustang looked superb.
The sound of the engine as soon as the start/stop button was pressed was definitely something special, and Jamie highlights how the "virtual cockpit is absolutely fantastic."
"I think for me, because of my passion and association with Ford, this could be a great daily drive for me."
So, shall we find out if the Ford Mustang will be RS Jamie's next car?
Check out the video below
If you're wanting to live your Mustang dreams, we've got some fantastic deals that you won't want to miss out on!
Browse Our Ford Mustang Range Here
There has also been a new pony introduced to the stables; The All-Electric Mach-E. Powerful, rebellious and untamed, the all-electric Mustang-inspired SUV is the future of Ford.
Click Here to Learn More About the Mach-E
Image credit: @rs_jamie