Seat Ibiza Cupra engine named world's best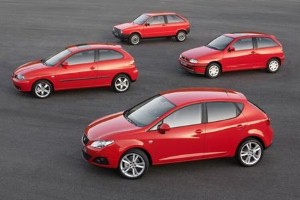 The 1.4-litre TSI Twincharger engine fitted in Seat's Ibiza Cupra derivative has been named International Engine of the Year.

Created by Volkswagen and used in a range of their models as well as in the Seat Ibiza Cupra, the powertrain has been recognised at the International Engine of the Year Awards, taking the top spot for the second year running.

Despite being small, the engine can generate 180bhp and uses a supercharger and turbocharger to achieve this figure.

"We've seen more new engines launched into the market than ever before in the awards' history, and the vast majority of them were below 1.8 litres," commented Dean Slavnich, editor of organising magazine Engine Technology International.

For the small powertrain continue to remain in top place shows the high calibre of the engine, he added.

Meanwhile, the Fiat 1.4-litre MultiAir Turbo engine was named New Engine of the Year 2010 at the event.

Previous winners of the International Engine of the Year Award include the Honda Hybrid 1.0-litre Insight and the Mazda RENESIS Rotary.