Seat Ibiza ST stars in new-look mobile racing game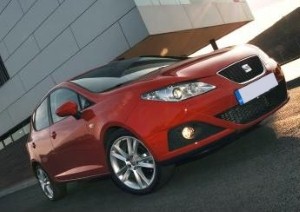 Seat has announced the launch of the revamped version of its popular mobile racing game.

The Spanish car manufacturer initially got involved in the world of mobile gaming with the launch of its Ibiza Cupra Rae game back at the start of 2009, since when the title has been downloaded almost one million times from Apple's online iStore.

On the back of this success, the new-look Seat Race game has now been made available to iPhone and iPod Touch users, giving gamers the chance to enjoy a range of new challenges, including some of the world's toughest circuits.

Notably, just as the original edition of the game featured the recently-released Seat Leon Cupra model, so too does this new version allow users to race in the new Seat Ibiza ST.

Celebrating the app's launch, the Spanish firm's direct marketing manager for the UK, Andy Guy, said: "We're thrilled with the success of this series of apps and I'm sure this impressive new game, which adds both extra tracks and an exciting new Seat car, will quickly take our download total to more than a million."

Alongside Audi and Lamborghini, Seat is a fully-owned subsidiary of the Volkswagen Group, though it retains its headquarters in the town of Martorell, close to Barcelona.