Seat promotes September deals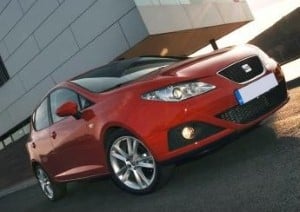 Seat has unveiled a raft of special offers on a number of its most popular models, beginning in September.

The company is promoting its Seat Ibiza Good Stuff model, which was launched earlier this year with the help of pop singer Shakira, by slashing its overall price and associated finance deals.

Originally priced at £12,300, the special edition models could appeal to customers in search of a new car at a price of £10,495 before September 30th.

Meanwhile, Seat is offering low deposits and low payment plans on both the four and five-door Ibiza Good Stuff models, beginning at £199 per month at 8.5 per cent APR.

Seat head of marketing in the UK Steve Robertson commented: "September remains a key month for car sales in this country and helped by great offers like this I'm sure our dealers are going to be busier than ever."

Also on offer are the Seat Leon models, which will be on sale in new '60' registration deals that slash £2,000 from their recommended retail price.

The Ibiza Good Stuff is a sporty coupe with a 1.4 85PS engine, 16-inch alloy wheels and tinted windows.