SEAT Mii Wins Best Small Electric Car Under £25,000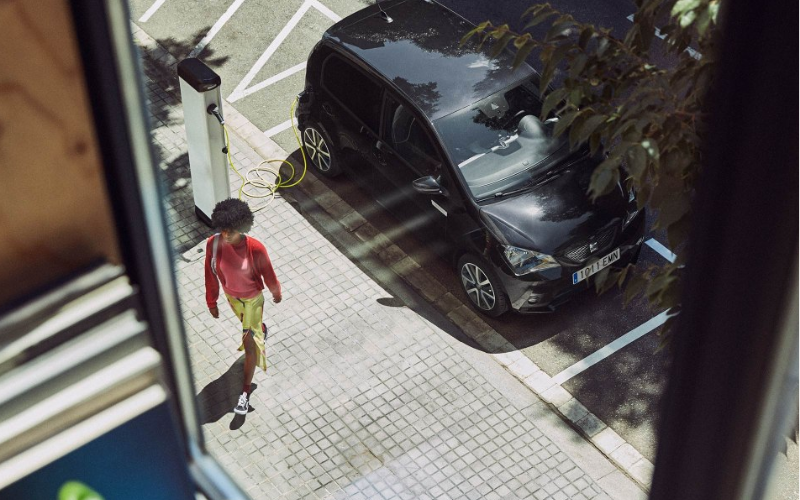 The fully-electric SEAT Mii has been named the Best Small Electric Car Under £25,000 at the WhatCar? Awards.
The SEAT Mii is the first-ever electric vehicle from the brand and has been acknowledged for its excellence in practicality, range and overall driving experience.
What Car? editor, Steve Huntingford, said: "The new SEAT Mii electric meets the priorities of most small electric car buyers. It offers an enjoyable driving experience, decent practicality and a very reasonable range. In fact, in our Real Range tests, it managed 111 miles in between chargers – a lot farther than most commutes, let alone inner-city journeys. It's surprisingly fun and relaxing to drive around town, too, thanks to light steering, while its ride stays composed at all speeds."
Priced from £19,300*, the SEAT Mii offers consumers an affordable electric option that boasts style and innovation all-in-one. The SEAT CONNECT app also enables drivers to stay connected with their Mii, monitoring and controlling the charging process as well as pre-conditioning the cabin through the electric air conditioning.
The design of the SEAT Mii contributes to an agile drive, perfect for tackling inner-city roads and narrow streets. It's cool, compact and crammed with great technology features to improve the overall driving experience. The Mii includes Lane Assist, Traffic Sign Recognition and parking sensors, as well as much, much more.
All of these attributes were recognised by the judges, along with the car's fun and exciting driveability and its electric range. The SEAT Mii has a range of up to 160 miles and can be recharged from 0-80% in less that one hour, allowing drivers ample range to get them from A to B.
Richard Harrison, SEAT UK Managing Director, said: "It's an absolute honour that the Mii electric has won a What Car? award and justifies our product offering: a single, fully-loaded spec with DC charging capabilities. When we launched the Mii electric to the UK public last October (2019) at SEAT's Westfield White City store, we opened the order books for our first fully-electric vehicle and since then we have seen strong demand as the UK consumer becomes more aware of and ready to purchase, electric vehicles."
Available to order now, the new SEAT Mii electric is the perfect car to make the switch! Nippy, agile and super practical, go green with the new SEAT Mii today.
View the latest SEAT Mii offers
* £19,300 price includes £3,500 Government's Plug-in Car Grant