SEAT Tarraco Wins Best Large SUV Title at the 2020 Auto Express Awards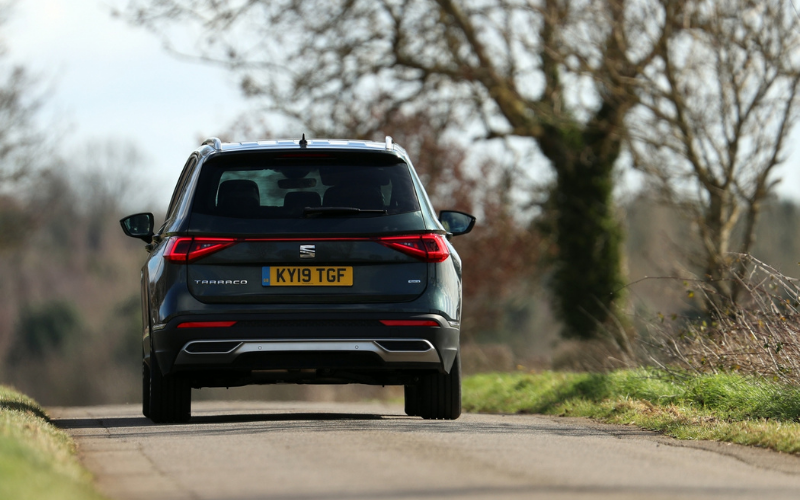 The SEAT Tarraco has been named the Best Large SUV at the 2020 Auto Express Awards for the second year running.
Judges praised the Tarraco for its first-class driving experience, design and top-of-the-range technology features.
Steve Fowler, Editor-in-chief at Auto Express, said: "If you've got a growing family and need a seven-seat car, these days it's an SUV you'll be looking at, rather than a conventional MPV – and the SEAT Tarraco is yet again the best large SUV on sale. SEAT has broadened the range with even more engine and trim combinations, but every combination offers the same appealing blend of attributes that made this seven-seat SUV a success in our 2019 awards. With even more choice available for buyers, it's now an even stronger proposition in 2020."
The SEAT Tarraco is a huge contender in the SUV market, offering great practicality features, comfortability and a range of efficient engine options to make every day driving easier. With a starting price of £29,140, it's also great value for money and a leading family car within the SUV segment.
Richard Harrison, SEAT UK Managing Director, said: "The SEAT SUV range has gone from strength to strength, now accounting for more than 40 per cent of sales in the UK. The Tarraco introduced the latest design which has now been carried across to other models, including the refreshed Ateca. In a crowded segment, it takes a lot to be noticed, let alone be class leader, but this award shows how much the Tarraco's stylish design, great fun to drive and generous specification have remained relevant to UK customers."
For more information or to book a test drive, enquire online, give us a call or visit your local Bristol Street Motors SEAT dealership today.