SKODA Reveals The Name Of Its First All-Electric SUV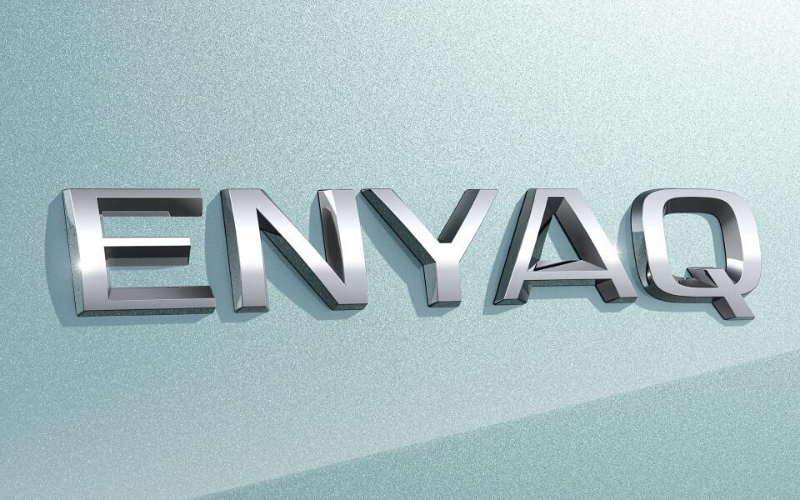 SKODA's first, fully-electric SUV has been named!
The ENYAQ will be the name of the brand's all-electric SUV, with the 'E' representing electromobility and the 'Q' portraying what unifies SKODA's SUV family. Currently, the SUV range is made up of the KAMIQ, KAROQ and the KODIAQ, all of which end in the letter 'Q'. Now, the SKODA ENYAQ is joining the family, which is marked by the last letter in the EV's name.
The name also derives from the Irish word 'Enya', which means 'source of life', symbolising the start of a new electric future for the manufacturer. Enya also comes from the Gaelic word 'Eithne', meaning 'essence', 'spirit' or 'principle', allowing different interpretations of the new SKODA ENYAQ.
The SKODA ENYAQ will be the manufacturer's second electric vehicle after the SKODA CITIGOe iV, which is the brand's all-electric city car that has a range of up to 170 miles.
SKODA expects 25% of its sales to be electrified vehicles (including plug-in hybrids) by 2025 and hope to offer 10 electrified models across its range by the end of 2022.
At the moment, SKODA has only released the image of the name of the fully-electric SUV, which is expected to be the font used on the model. However, make sure to stay tuned for more updates on the new SKODA ENYAQ.