Skoda Reveal The All-New Octavia RS iV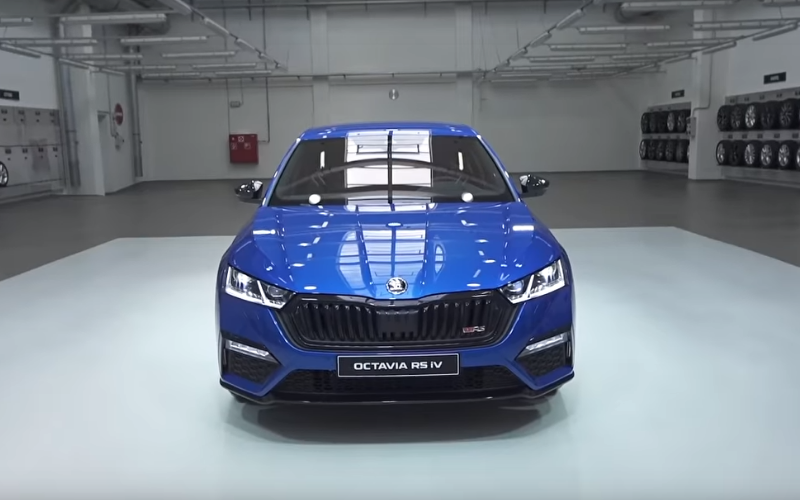 One of the biggest international motor shows should have been held today, but due to Coronavirus, the Geneva Motor Show was cancelled last week.
However, this hasn't stopped manufacturers unveiling their highly anticipated models that we have been itching to see for weeks!
Thanks to modern-day technology, the Geneva Motor Show has gone digital, with manufacturers joining in a Virtual Press Day to unveil their new models.
One of the first big reveals of the day has come from Skoda, who unveiled the All-New Skoda Octavia RS iV in the very place the model passed its final approval to attend the Geneva Motor Show: in the company's factory in the Czech Republic, the very heart of the brand.
The All-New Skoda Octavia RS iV is the first RS model to incorporate plug-in hybrid technology.
Built on the foundations of 3 important aspects, the All-New Skoda Octavia RS iV represents driving pleasure, sustainability and everyday practicality, making it a big contender in the car market.
Design-wise, it looks magnificent. The sculpted silhouette enhances the sporty vibe, really showing off the performance potential the All-New Skoda Octavia RS iV has! Available as 2-litre petrol or diesel, you'll be quick off the mark with the exceptional torque the Octavia RS iV has, which is available from the very second you put your foot on the pedal!
The launch of All-New Skoda Octavia RS iV highlights an exciting year ahead for the manufacturer. According to Skoda, "it is the year of change" for mobility and the brand, and by 2022 it is expected that Skoda will have launched ten iV models.
The new RS iV will join the electrified range from Skoda, driving alongside the Citigoe iV and Superb iV that are already on the market, and will be shortly joined by the new ENYAQ model, the brand's first purpose-built electric car.
Watch the unveiling of the All-New Skoda Octavia RS iV
Learn more about electric vehicles