SKODA's Air Conditioning System Will Help Clear The Air For Allergy Sufferers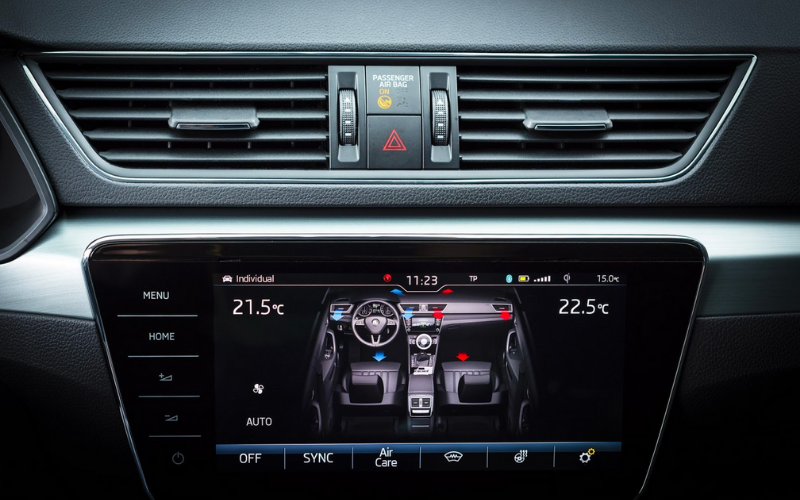 As much as we all enjoy summer, for many allergy sufferers, it isn't always the most pleasant time of year. Symptoms, such as sneezing and watery eyes, can have an impact on driver safety, including impairing vision for up to a distance of 30 meters. However, SKODA's air conditioning system has you covered!
The SKODA air conditioning system uses sensors for air quality, pollen and humidity
It is estimated that the UK is home to over 13 million people who suffer with hay fever. Thankfully, SKODA keeps the vast majority of pollen and fine dust particles out of the car using effective interior filters and intelligent air conditioning systems, such as the Climatronic air conditioning system.
The Climatronic air conditioning system is available as standard or as an option in the new SKODA Octavia, as well as the Karoq, Kodiaq and Superb, and uses various sensors to measure the interior air quality and humidity. If excessive air pollution is detected, it automatically activates the air recirculation function, preventing any contaminated air from outside entering the vehicle, as well as cleaning existing air by internal recirculation. Not only are small particles filtered, but pollen is, too – perfect for those plagued by hay fever or other allergies.
A spokesperson at SKODA UK said: "The latest air conditioning tech in our new models not only creates a comfortable ambient temperature for all passengers, but it also uses filters that remove fine dust particles, odours and – crucially for hay fever sufferers – also pollen. This reduces the risk of watery eyes or sneezing and helps to increase safety on the road."