The Best Used EVs on the Market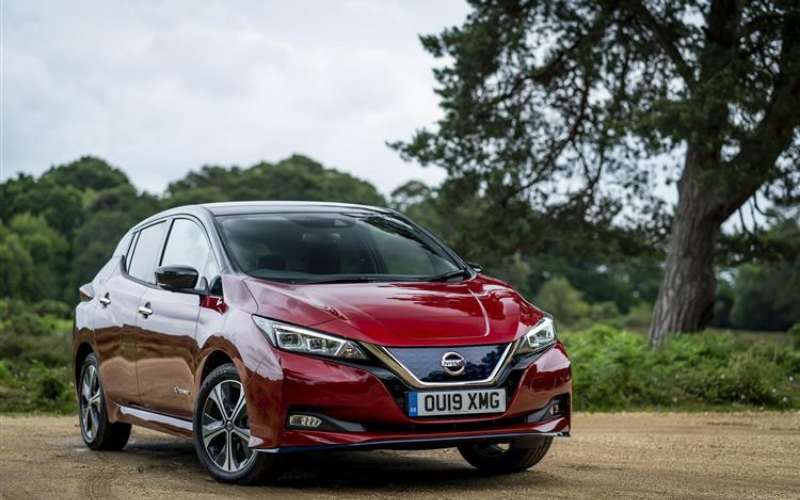 The registration of electric vehicles has risen significantly over the years, and statistics show that there are now over 315,000 plug-in vehicles (including plug-in hybrids) on UK roads since May 2020.
As popularity increases and consumer choice changes, car manufacturers are beginning to focus more on electrification and are producing more and more EVs every year, giving drivers a great selection to choose from.
But which used electric cars are the best to go for?
In this guide, we will cover some of the best used EVs on the market today and explain why choosing a used vehicle over a new one could benefit you more.
Should you buy a used electric car?
Deciding whether to go for a new or used EV can be difficult, especially if it is your first time owning an electric vehicle. Although a new EV brings peace of mind about the longevity of the battery and are exempt from undergoing an MOT for the first three years, they can be quite pricey and this is one of the main reasons why buying a used EV can be a better choice.
It can be quite daunting buying a used car, and even more so when it is an electric vehicle because there are more factors to take into consideration compared to buying a used petrol/diesel car. Electric vehicle batteries tend to last up to ten years, which means a used EV will have a shorter lifespan than a new one.
However, there are many benefits to buying a used electric car. They are much cheaper than a new model and provide great value for money. At Bristol Street Motors, our technicians are trained to manufacturer standards and ensure each used vehicle is prepared both mechanically and cosmetically to the highest standard, to ensure they are in tip-top condition before going on sale.
If you're a first time EV driver, buying a used option gives you the chance to find out what an EV is like to drive and how it will fit into your lifestyle without forking out too much money. Our used EV range features cars to suit all budgets, tastes, and lifestyles, and many are Manufacturer Approved Used for extra peace of mind.
What to look for when buying a used electric car
When buying a used electric car, there are a couple of things that you should look out for.
Firstly, depending on your lifestyle depends on the range suitable for your needs. A car with a smaller range won't be ideal if you tend to carry out long journeys on a regular basis, but it will be great to tackle daily commutes and every day driving.
Another factor to consider is the mileage and age of the electric vehicle. Like we mentioned before, lithium-ion batteries have a life span of up to ten years, so you want to make sure you get the most out of your used EV.
With more EVs coming on the market, there are more options for you to consider. Most car manufacturers, including SEAT and Skoda, each offer an all-electric model... but how do you decide which one to go for?
Below we have listed a few of our favourite used electric cars... and we've made sure there's something for everybody!
Scroll down to view some of the best used EVs on the market today.
Renault Zoe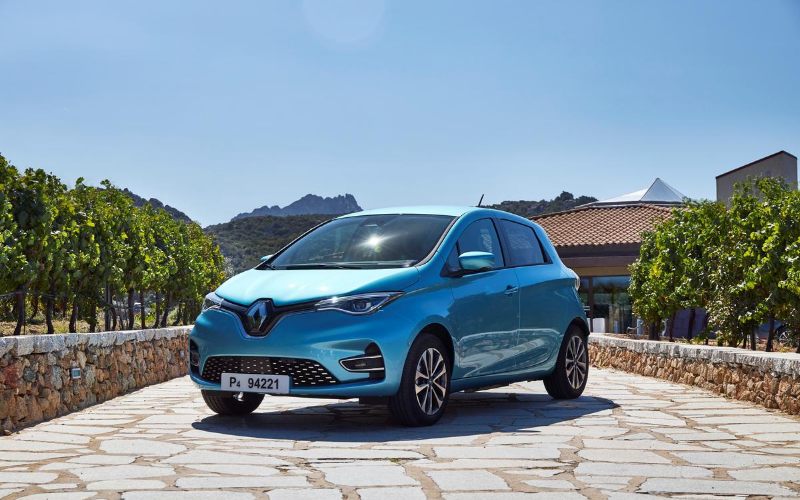 The Renault Zoe was named the Fastest Selling Used Car in the UK in 2019, and has been a popular choice for many people looking to make the switch. Its small and nippy design makes it perfect for inner city driving and delivers a range of up to 186 miles, which is ample for everyday commuting.
Range: 186-245 miles approx. (dependant on model)
Body Style: Hatchback
Used Car Price: Starting from £6,995
Perfect for: Those who have just passed their test or city drivers
Nissan Leaf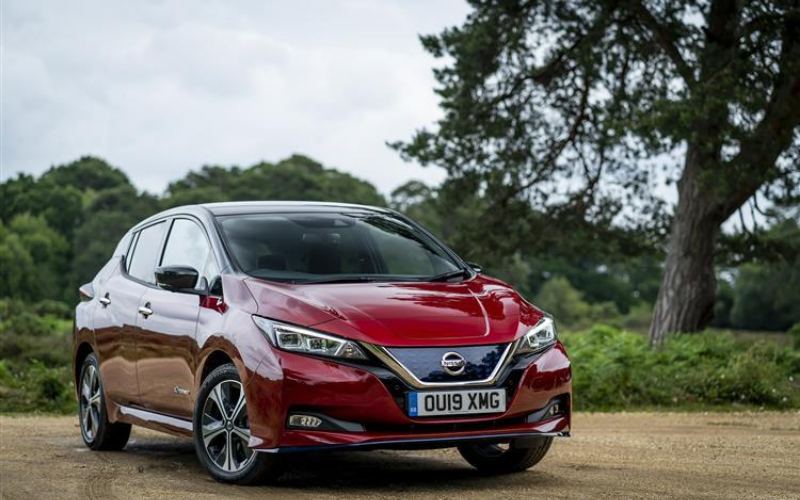 Since its release in 2010, the Nissan Leaf has been a firm favourite for many EV drivers. Reliable, intelligent and delivering ample range to complete every day journeys, we would definitely recommend browsing our used Leaf stock if you're looking for your first ever all-electric car.
Range: 70-124 miles approx. (dependant on model)
Body Style: Hatchback
Used Car Price: Starting from £9,700
Perfect for: Those who are looking for their first EV or urban drivers
Volkswagen Up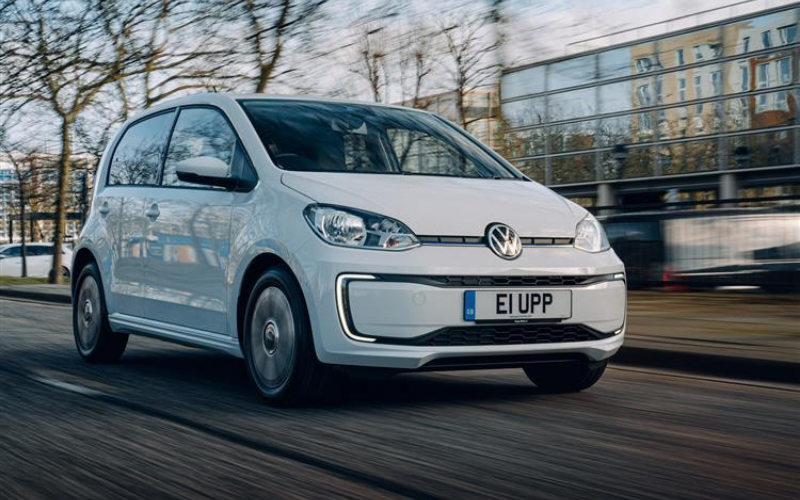 Compact in design, but big on performance, the VW Up is a great EV to get you on the road. With ample range, great tech features and a compact design for easier manoeuvrability, it's a great run around to build up your confidence in an EV.
Range: 99-160 miles approx. (dependent on model)
Body Style: Hatchback
Used Car Price: Starting from £20,995
Perfect for: New drivers or commuters
Hyundai Kona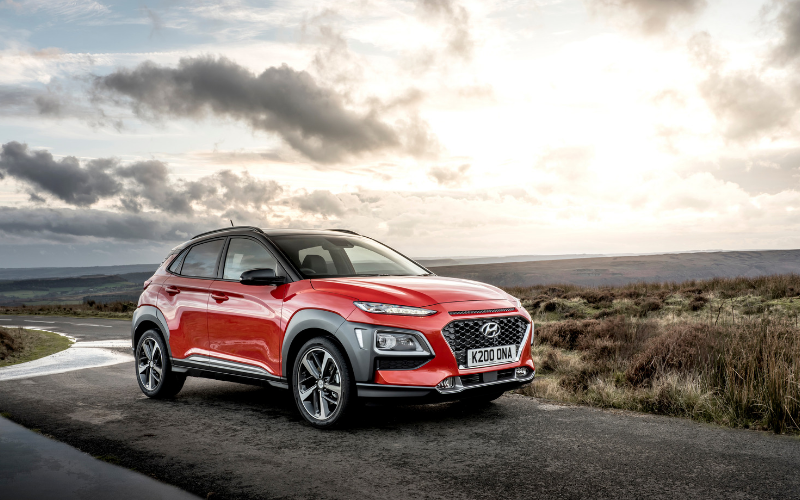 Named Which? Product of the Year in 2019, the Hyundai Kona Electric is a great used electric car to go for. It provides ample room for the whole family, a great boot space and the latest technology to keep you connected, entertained and safe on every journey.
Range: 278 miles approx.
Body Style: SUV
Used Car Price: Starting from £35,500
Perfect for: Families
Jaguar I-Pace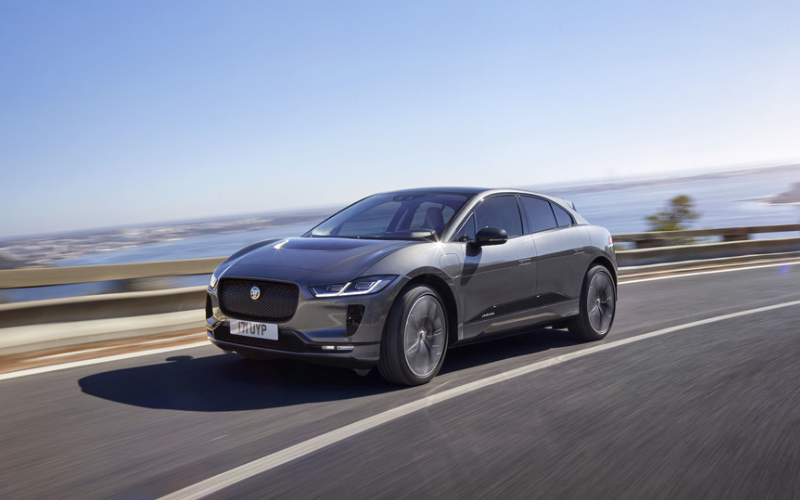 The Jaguar I-Pace lets you enjoy the exquisite design and performance of a luxury brand whilst benefitting the environment. Powerful and practical, the Jaguar offers exceptional range, making it a great car for those who travel further afield daily.
Range: 298 miles approx.
Body Style: SUV
Used Car Price: Starting from £59,844
Perfect for: Those who travel long distances daily or businessmen/women
Carry on your search
If you feel you're not quite ready to go fully electric, then check out our 'Guide to Hybrids', or if you want to learn more about electric vehicles and browse our current stock, please visit our Electric Vehicle Hub Page.