The Top 5 Best UK Road Trips To Fill The School Holidays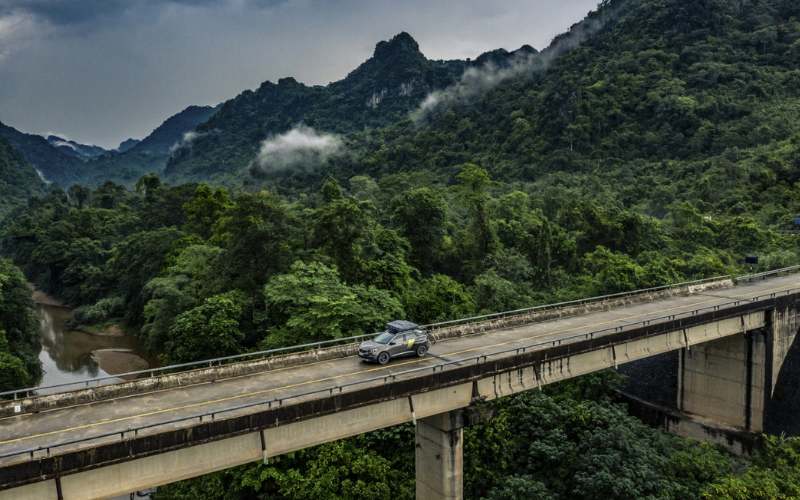 If you're struggling to think of ideas on how to entertain the kids in the holidays, then look no further.
We've got the top 5 road trips you need to take to fill up those six weeks! You don't always need to jet off to hotter climates. There are lots of beautiful places in the UK that are only a drive away, waiting for you to park up and enjoy!
So, pack up the car and fasten your seatbelts; we're taking a drive on the best road trips in the UK.
1. The Lake District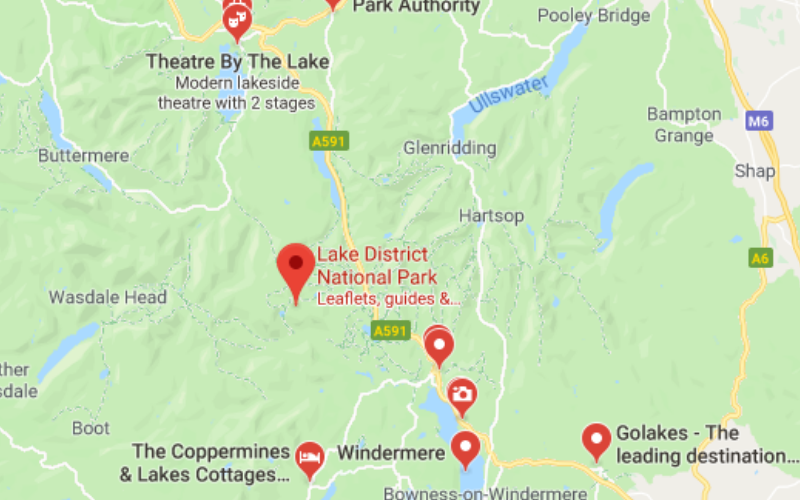 Distance: 40 miles approx.
Perfect for: Anything from a long weekend to a full week.

If there's one thing you'll take away from road tripping the Lake District, it will be that it is one of the most magnificent drives to experience. Renowned for being the largest National Park in England, the scenery is breath-taking, and the A591 route is a UK favourite when it comes to roads! With the right amount of bends and straight runs, it's the perfect place to cruise through and (literally) enjoy the view.
From duck feeding at Keswick and boat riding on Lake Windermere to enrolling the kids into dragon school for the 'Zog Trail' at Whinlatter Forest, there's so much for the children to enjoy. Windermere also brings Peter Rabbit to life with the Beatrix Potter museum, or if music is more your thing, look out for Sting if you're driving through Grasmere!
You can also register for a GOLakes card, which not only gives you discount off local attractions but also offers free parking at some places too! Or you can opt for the park and ride service, so you know your car is parked in a safe place while you enjoy your day!
2. Northumberland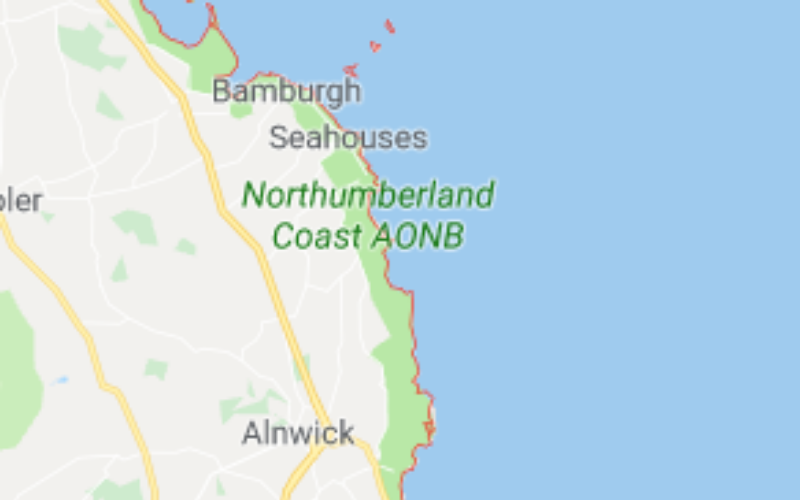 Distance: 39 miles
Perfect For: A long weekend
To enjoy more of a sea view, Northumberland offers a breezy, yet stunning, coastal drive, with plenty of places to have a pitstop along the way.
Less than a mile off the A1, Alnwick Castle will put the magic back into your children's imaginations, especially if they're fans of Harry Potter! Offering real-life flying lessons, let your kids feel like they really go to Hogwarts just for the day! And, all-day parking is only £3.
Half an hour up the coastal road from Alnwick Castle lies another attraction, perfect for your little princes and princesses. Enjoy an educational visit to Bamburgh Castle, where you can learn all about the history and heritage of Bamburgh, as well as enjoying the magical and mythical stories that have lived within the walls of the castle.
3. Borders Historic Route - Scotland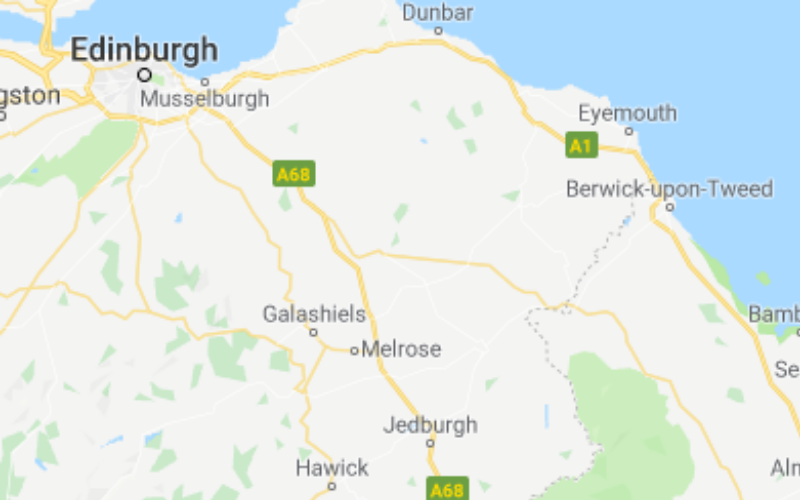 Distance: 89 miles
Perfect for: 2-3 days
We can hear the bagpipes already! Get your best tartan on; Scotland has some of the best road trips in the UK!
There are a variety of routes that you can choose from, depending on how far you want to drive and also on what activities you want to do. But the one that we think is best for families is the Borders Historic Route.
Starting from just outside of the Scottish borders, this route will take you up through the gorgeous countryside, taking you all the way to Edinburgh, with lots of fun and exciting attractions along the way!
First stop – The Borders Textile Towerhouse
Perfect for any budding fashionista, learn the process of fabric making and discover the fascinating exhibitions of fashion design!
Next Stop – The National Mining Museum
Take a step back in time and explore the life of miners through interactive exhibitions and guided tours.
Final stop – Edinburgh
From Edinburgh Castle to the Butterfly & Insect World, you may need to spend a couple of days in Edinburgh before the drive back!
4. The Dragon's Spine – Wales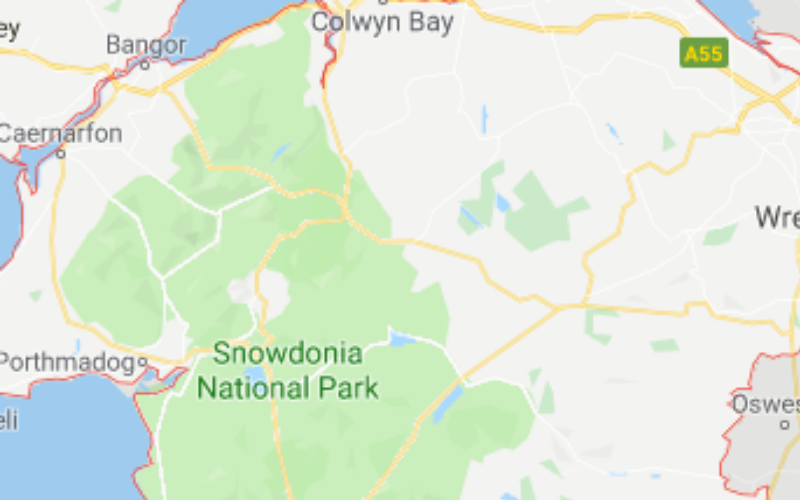 Distance: 186 miles
Perfect for: 4-5 days
Take a drive to the valleys to witness one of the most spectacular mountains in the UK; Snowdonia. The beauty of this particular road trip is that you can literally drive coast to coast, passing through two national parks and straight past the peak of Snowdonia.
There are also quaint villages and medieval towns to explore, to break up the drive.
Please note: Although you would expect nice weather in the summer, to be on the safe side, we advise doing a full check of tyres, wiper blades and anything else you feel necessary because some of the roads can be treacherous in bad weather.
Click here to book your car in for a Service!
5. Cheddar Gorge – Somerset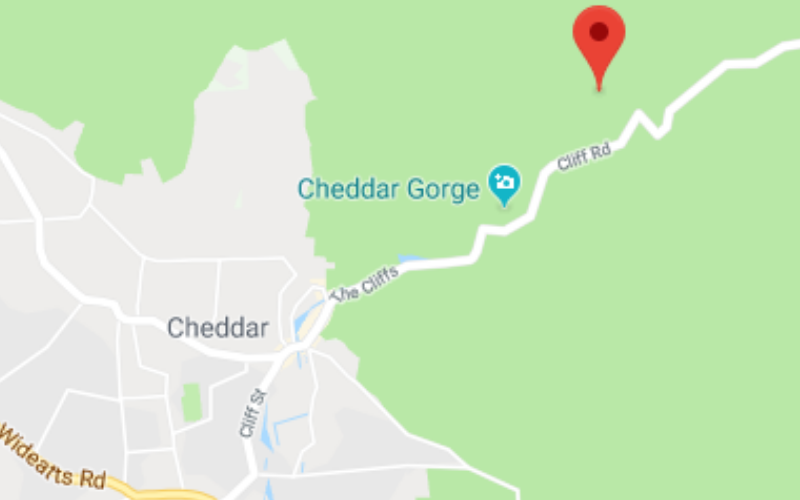 Distance: 15 miles
Perfect for: A day out (if you live close enough!)
For something in the southern area, the Cheddar Gorge is definitely something to have on your bucket list. This route is eye-opening, and the incredible scenery will even have the kids' jaws dropping! However, we advise if any of your family suffer from travel sickness to maybe think twice about this road trip. It's a very twisty-turny road, so if you do brave it, make sure to have a spare bucket packed in the car!

While you're down in the West Country, you could extend your road trip and pop along to Glastonbury town, where you can step into a whole new world of quirkiness, with lots of quaint cafes to refuel you before the drive back!
It's not a road trip without one last stop. Only an hour down the road from Glastonbury, you can find one of the ancient wonders of the world; Stone Henge. So, pull up and get that all-important photo to finish off the perfect drive.
If you do decide to take a road trip, then you might also want to check out our 'Family Road Trip Playlist' because it's not a road trip without the tunes!