Vauxhall adds integrated computer to Astra range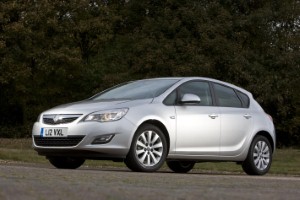 Vauxhall has announced that it is offering fleet clients the opportunity to add an optional built-in computer to its Astra range.

The Panasonic Toughbook CF-19 is a convertible notebook with a rotating screen, as well as both WiFi and 3G connectivity.

It is aimed at drivers working within the police force, as well as those in construction, transportation, engineering and other 'roaming' professions.

The computer is fitted into a docking station mounted in the glovebox of the Vauxhall Astra, functioning as a mobile office system that can communicate with central resources.

Dick Ellam, Vauxhall special vehicles manager, said the optional upgrade could prove "invaluable" for some motorists.

"The Astra has long-since been a trusted model within the police, which is why we have opted to make this feature available," he said.

Mr Ellam added that the integrated computer could be "a revolutionary resource".

Top Gear recently stated that the Astra "propels Vauxhall to the head of the pack" in the hatchback segment, also noting its handling and "well-controlled chassis".