Vauxhall electric vehicle gets royal support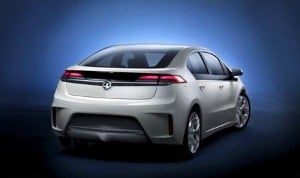 Vauxhall's new extended-range electric vehicle has recently won a royal admirer.

Prince Michael of Kent was given the chance to drive one of the new cars and found the experience to be positive.

While the car is capable of travelling some 350 miles on its electric charge, it is also capable of reaching speeds of 100 mph and can go from 0 to 62 mph in nine seconds.

Vauxhall says the prince was pleased with the ride and handling of the new car and now the manufacturer hopes the model could become part of the royal fleet.

"Vauxhall has high hopes that the Ampera might soon become the Royal Household's electric car of choice," the manufacturer said, adding that the car is a "perfect fit" for London's low emission zone and is ideal for anyone who wishes to lead by example without having to compromise comfort or elegance.

Vauxhall expect to bring the Ampera to UK forecourts in early 2012.