Vauxhall sets sights on Car of the Year award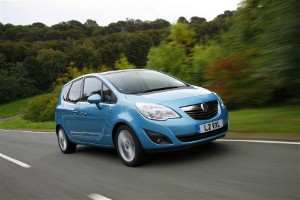 The new version of the Vauxhall Meriva has joined six other cars in making it to the shortlist for the 2011 European Car of the Year prize.

A win would represent the second in three years for Vauxhall, who walked away with the prize for the Vauxhall Insignia two years ago.

Managing director of Vauxhall Duncan Aldred said it was a "great honour" to be shortlisted for the prize.

"We won the contest two years ago with the Insignia and were shortlisted last year with the Astra, so we're pinning our hopes on the Meriva's unique features and innovation to win over judges this year," he said.

The Car of the Year award is open to new models that will be on sale in a minimum of five European countries and where sales will exceed 5,000 units.

Each car is judged across a range of criteria, including design, safety, handling, comfort and impact on the environment.

Other cars nominated for this year's prize include the Ford C-Max and Citroen C3/DS3.