Vauxhall to showcase new cars at Paris Motor Show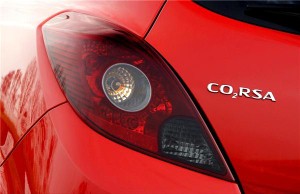 Vauxhall is poised to unveil a range of new car models at the 2010 Mondial de l'Automobile in Paris.

Scheduled to take place in October, the event will see the manufacturer give the public its first glimpse of the GTC Paris concept car, as well as the new Vauxhall Astra Sports Tourer, Meriva diesel models and the Start/Stop Corsa ecoFLEX.

The show is expected to bring in a total of 1.5 million visitors over its two-week duration, all of whom could also spot the manufacturer's latest Ampera development model.

Customers in search of a sporty, compact hatchback could be impressed by the GTC Paris, which features "dramatic proportions and sculptural shapes".

The Astra Sports Tourer is a more practical sports vehicle that could interest family buyers, while the new Meriva offers improved efficiency and greater performance.

Meanwhile, motorists hoping to cut their carbon emissions could take a look at the Vauxhall Corsa ecoFLEX, the first of the company's models to offer start/stop technology to slash fuel consumption.

Some 90 per cent of individuals who attend the Mondial de l'Automobile are general visitors, while ten per cent are motor industry and media professionals.