Vauxhall takes December market leadership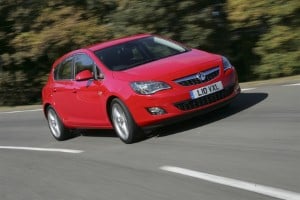 Vauxhall recorded the strongest UK sales of all motor manufacturers in December 2010, Society of Motor Manufacturers and Traders figures revealed.

According to the organisation, the firm sold 16,548 during the month - almost 2,600 more than its closest rival.

The Vauxhall Astra was shown to be the most popular model in the UK in December, closely followed by the Vauxhall Corsa.

Increased sales in the Insignia and Zafira ranges among business customers also bolstered the manufacturer's sales performance in the latter half of the year.

"This has been a great way to end 2010 and proves that we're back on track with a strong sales performance in both fleet and retail sectors," said Duncan Aldred, Vauxhall managing director.

He added that the Corsa and Zafira in particular are still proving "immensely popular" with customers.

Vauxhall recently launched its Network Q lifetime warranty, which applies to all second-hand models purchased through approved dealerships that have travelled less than 30,000 miles and are less than a year old.