Vauxhall to showcase commissioned works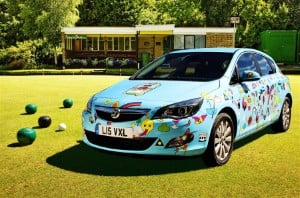 Vauxhall will showcase three years of its creative design commissions in London next month.

The Idea Generation Gallery will be run by the Vauxhall Collective, established by the manufacturer to provide a platform for the creative industries to develop new style projects.

Arts, theatre, photography, film and fashion works created by the collective's 14 winners will be on show at the event in Shoreditch, including this year's personalities - designer Gareth Neal, photographer Matt Stuart, director Hannah Eidinow and sculptor Maurizio Anzeri.

Individuals involved in the scheme by Vauxhall are selected by panels of industry experts and are invited to interpret a yearly brief set by the company.

Vauxhall states: "This November, in a retrospective show, all 14 winners from 2008 right through to 2010 will be exhibiting their work at Idea Generation Gallery, Shoreditch."

The company also hosts an annual art car boot fair to showcase commissioned art models.