Vertu Motors acquires two dealerships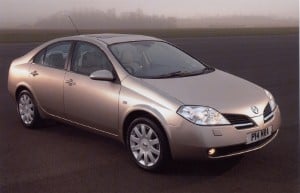 Vertu Motors has announced plans to acquire two new car dealerships in Cheshire.

The company, which operates primarily under the Bristol Street Motors and Macklin Motors brand names, announced yesterday (September 28th) that it will take control of the dual franchised dealerships in Altrincham (Renault and Nissan) and Macclesfield (Renault and Ford).

Once completed on October 4th, the deal with Lookers will mark the first time the Nissan brand has been available from Bristol Street Motors and will bring the total number of Vertu sales outlets to 74.

It further develops the group's concentration on the north-west region.

Vertu Motors chief executive Robert Forrester said: "We are excited by the opportunities this acquisition brings with our manufacturer partners Renault and Ford, and we are particularly pleased to acquire our first Nissan dealership.

Mr Forrester added that Nissan is "going from strength to strength" through new ranges of vehicles and excellent customer care.

Vertu was set up in 2006 and has been listed on London Stock Exchange sub-market AIM since December that year.