Volvo Go 100% Electric With Plug-In Hybrid Options Across Their Whole Range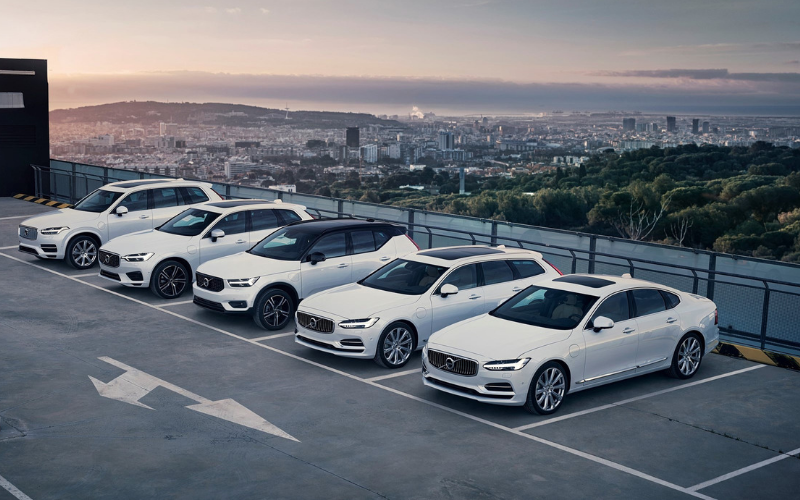 Volvo is the first manufacturer to feature plug-in hybrid vehicles across their whole range.
The launch of their new XC40 T5 Twin Engine SUV has now made them the first manufacturer to offer an electric version of all their models.
It's not the only milestone it marks for the automotive industry, the XC40 T5 Twin Engine will also be the first UK plug-in hybrid premium SUV.
Managing Director of Volvo Cars UK, Kristian Elvefors, explains how:
"The introduction of the T5 Twin Engine brings our electrification programme to the heart of our model line-up, demonstrating our commitment to giving all our customers the best possible choice when it comes to powertrains that are both better for the environment and also practical for their lifestyles and driving requirements. The XC40 T5 Twin Engine is the first plug-in hybrid car in the premium compact SUV segment, and its technology brings real day-to-day cost benefits in terms of tax and fuel consumption."
The combination of an electric motor and a 1.5-litre petrol engine will create a 262hp output, which will be the highest within the XC40 range.
The new plug-in hybrid SUV is expected to have a range of approximately 28 miles when using only the electric motor, and a fuel range of 112.8 and 141.1mpg.
The electric battery will take 2 and a half hours to recharge with a fast charger, or between 3 and a half and 6 hours to re-energise with a standard charge point.
The new model will also feature a sleek new design, including leather seating and tinted windows, and also the latest, high-tech technology.
Orders are already being taken, with prices starting at £40,905, and we can expect the XC40 T5 SUV to drive onto our roads by February 2020.