West Hallam Juniors Kitted Out By Bristol Street Motors Derby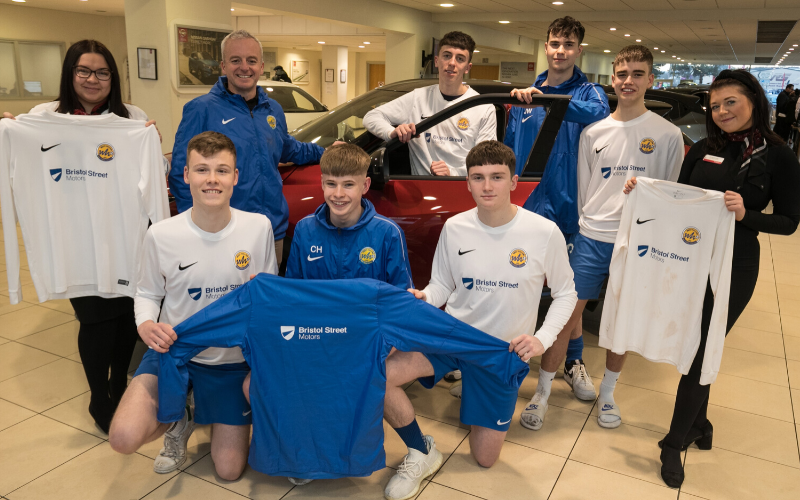 Bristol Street Motors Nissan Derby is celebrating a new partnership with West Hallam Junior Football Club.

The dealership has committed to ongoing support for the club by providing the U18s, who play in the Notts Youth U18s Premier Sunday League, with football kits and jackets.
The club provides footballing opportunities to boys and girls aged 4-21 years from the Derbyshire village of West Hallam and its surrounding areas.

Kevin Parkinson, general manager at Nissan Derby, said: "We want to present our dealership as a community business and to have an active part to play when it comes to supporting our local area.

"West Hallam Juniors are a great club, and I'm thrilled our support can help the U18s to keep doing what they love. Best of luck for the rest of the season, we're all rooting for you!" (approved)

Scott Melville, manager of West Hallam Junior Football Club, said: "The support from Bristol Street Motors Nissan Derby means a great deal to the club.

"Buying kits for the whole team can be a big expense and it's normally something we would look to parents to support. This ongoing sponsorship from Nissan Derby means there's one less thing we need to worry about, and we can concentrate on playing."