Bromsgrove Sporting FC Under 11s Gets Green Light From Bristol Street Motors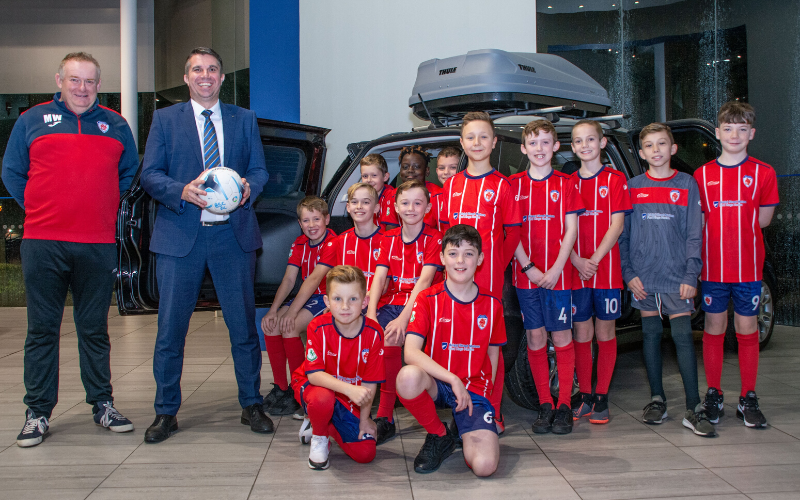 Bristol Street Motors Ford Kings Norton is supporting Bromsgrove Sporting FC for the 2019/20 season with new strips.
The dealership has kitted out the U11s, who play in the Central Warwickshire Youth Football League (CWYFL), with new strips for the team when playing games at their home ground.
Bromsgrove Sporting Colts previously known as Santiago Colts merged with Bromsgrove Sporting FC in June 2018 to form their youth branch. Comprising 22 teams with mixed abilities, Bromsgrove Sporting FC's ethos is 'fun before results'.
The U11s have had some good fortune over the years winning the CWYFL winter cup on three occasions.
David Howe, general manager at Bristol Street Motors Ford Kings Norton, said: "I'm thrilled we are able to support the Bromsgrove Sporting FC U11s with their exciting season.
"As a dealership, it's important for us to be involved with our community and supportive of local causes such as budding young football players. Best of luck for the rest of the season!"
Mark Whitehouse, team manager at Bromsgrove Sporting FC, said: "We really appreciate all the support we receive from local businesses such as Bristol Street Motors Ford Kings Norton. The sponsorship means a great deal to the club and the lads are really pleased with their new kits."