What Electric Presidential Cars Could Look Like
Once a daydream of an ideal world, an all-electric future now seems more likely by the day. Increasing eco-awareness and government initiatives are putting green motoring front of mind, not least through the UK's promise to cease the sale of new petrol and diesel cars by 2030.
Even Joe Biden has made it one of his first commitments as president, promising to replace the entire US government fleet with electric vehicles (EVs).
But, if world leaders are to bring an end to over a century of reliance on combustion engines and successfully flick the switch, they'll have to do it gradually and avoid a bottleneck in late 2029. So, what better way to do it than leading by example and making the switch ahead of the deadline?
We've painted that exact picture, upgrading prime ministers and presidents to the very best of current and upcoming EV tech.
Boris Johnson gets a Jaguar for the new age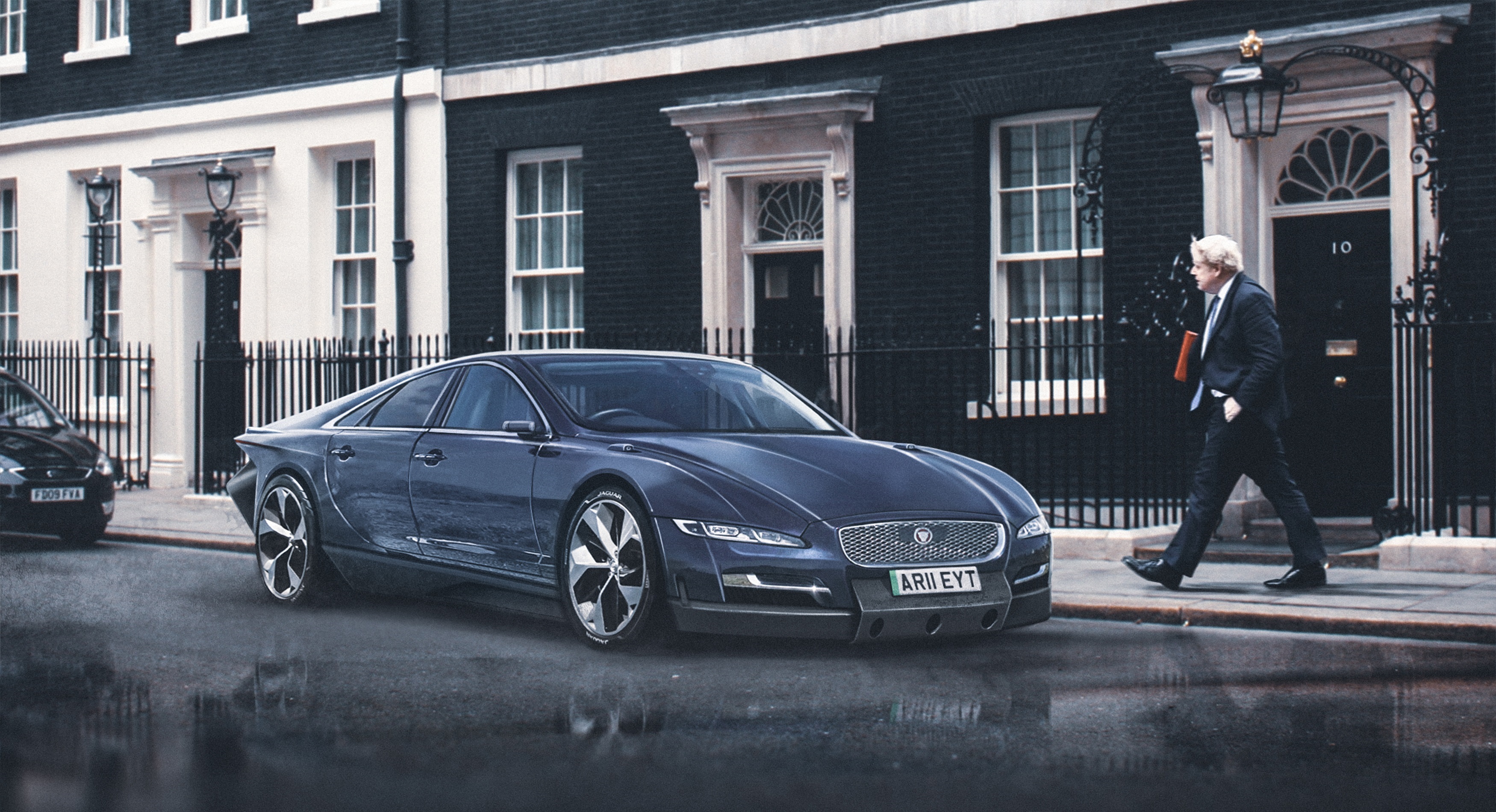 Starting close to home, we've handed Boris Johnson an upgrade to the Jaguar XJ L he currently moves about in. Despite advanced plans for the next-gen XJ to go electric, the British brand has since shelved their flagship saloon, so we're plugging the gap.
Blending his current motor's stature with the Consul concept's sleek lines, we can show what Boris' next state car might look like. Protective measures go as far as reinforced bumpers, to guard against any more rush hour mishaps, and blind spot imaging software based on a Jaguar Land Rover patent filed last year – we reckon this could be handy in navigating crowds.
He also gets the upgraded green reg plates that have been confirmed for UK EVs.
Bulletproofing and the best tech for Joe Biden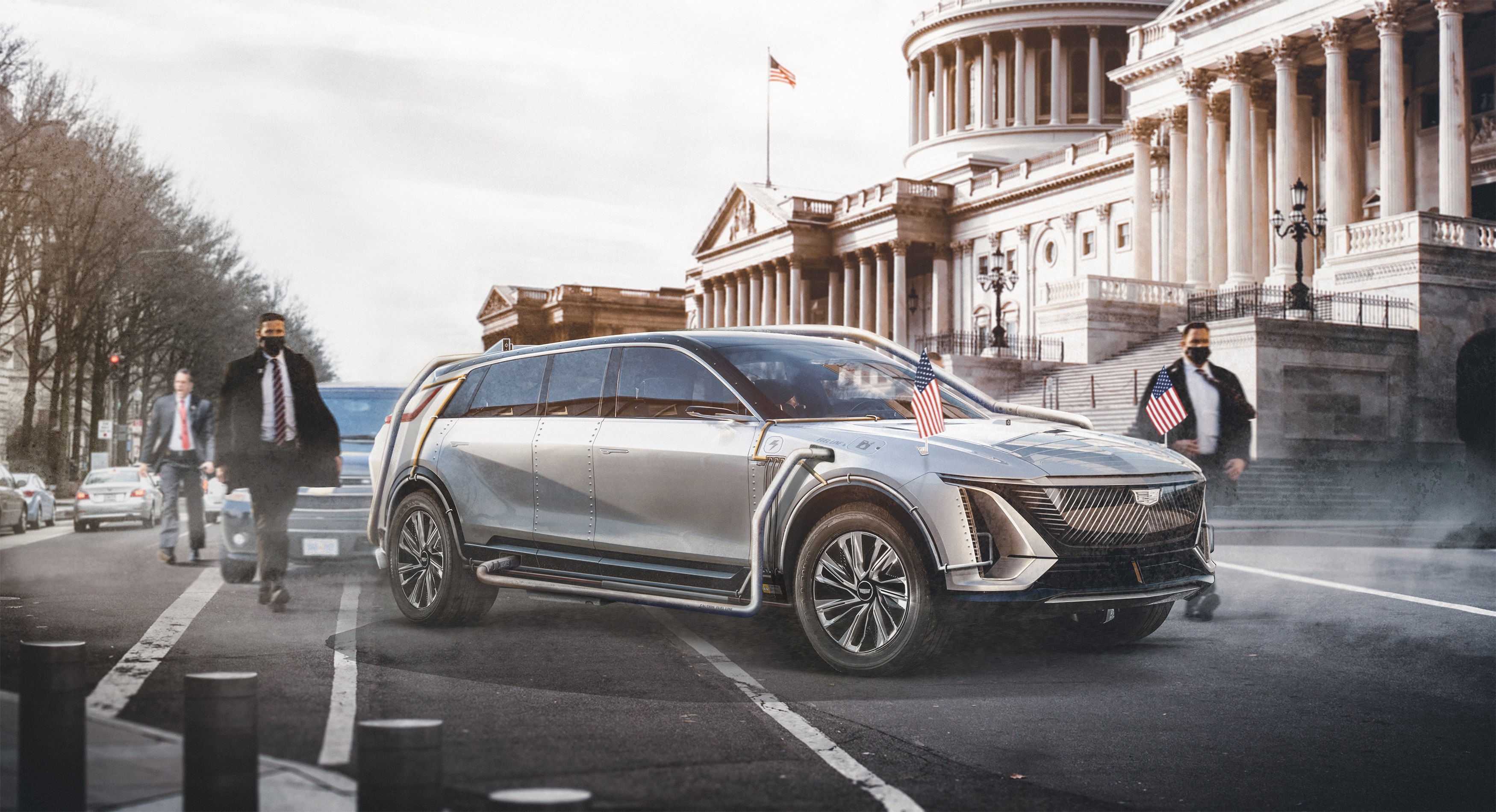 Cadillac's first all-electric car, the Lyriq, is the main inspiration here, but applied to the stretch limo styling we expect from US presidents. As arguably the most fortified passenger on our list, Joe Biden gets the usual bulletproofing and run-flat tyres, but also an advanced traffic-control system we dug out of a Cadillac patent.
High-speed chases and crime fighting are just two of the many applications mentioned on the file, so there's little doubt it's suitable for America's latest leader.
Despite Biden's commitment to an all-electric federal fleet, the love for his very much petrol-powered Chevrolet Corvette Stingray might make it tricky to completely make the switch. And especially so with the Secret Service prohibiting current and former presidents from ever driving on an open road again.
To soften the blow, we imagine they'd warrant a secondary power source for the car he's chauffeured about in. But with this custom Cadillac's engine bay being full of batteries, we've had to add external piping – a futuristic look at the very least.
Jacinda Ardern, a leader of the people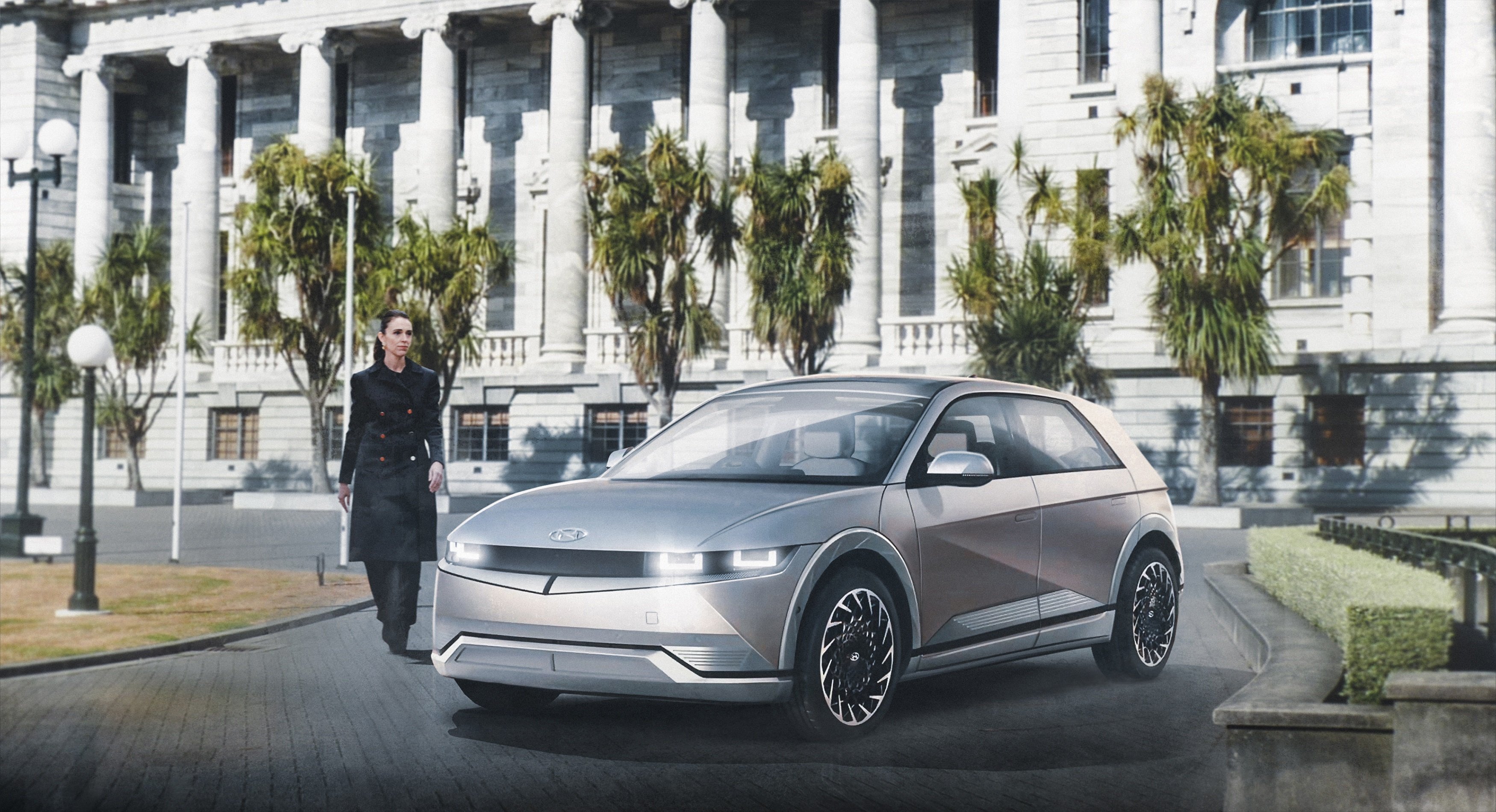 As the most down-to-earth delegate here, Jacinda Ardern gets the standard Hyundai IONIQ 5. Still, she could do far worse – the upcoming EV generated 236,000 enquiries in only three days.
It might miss out on bulletproof bodywork and advanced radar tech, but if anything, this is the exact sort of car that will persuade the people of New Zealand to make the jump to electric. As standard, the IONIQ 5 will do up to 310 miles on a single charge and reach 60mph from a standstill in five seconds, so getting Ardern out of a tricky spot shouldn't be an issue.
Aside from performance, it also looks excellent. A bold shape pairs with 20-inch alloys for appeal, while those inside are treated to a 44-inch head-up display with augmented reality. If that wasn't enough, it also offers bi-directional charging, meaning it can receive and give power.
A futuristic ride for the President of France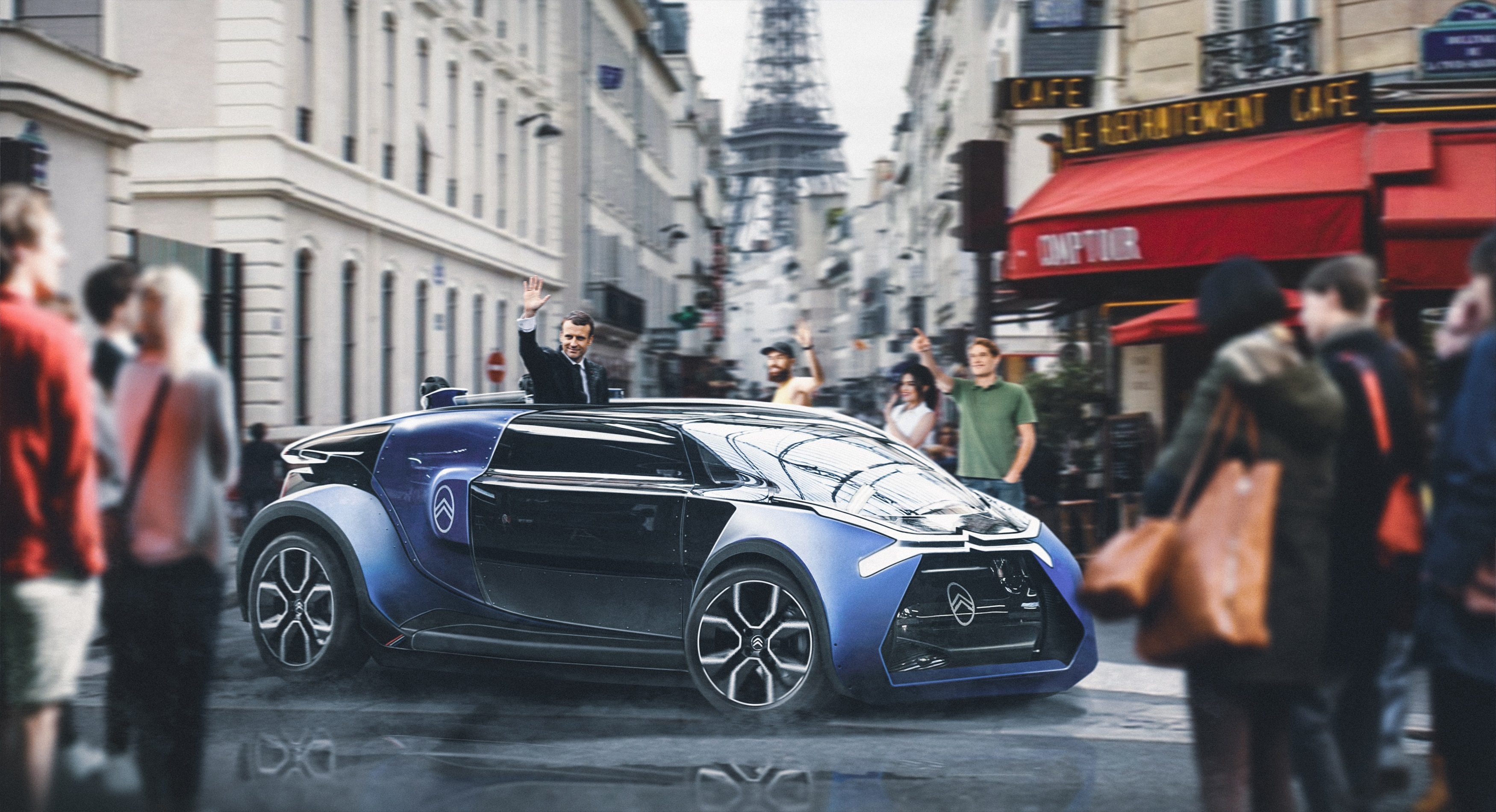 At the other end of the range to Ardern is French president, Emmanuel Macron, whose motor resembles a Moon rover more than it does a car. The overall shape is inspired by the Citroen 19_19 Concept, billed as a 'lounge experience on wheels'.
An intelligent suspension system responds to uneven road surfaces for optimum comfort, while autonomous driving modes take care of the controls – perfect for a meeting on the move.
On top of the 'standard' package, we've thrown in an advanced impact mitigation system – although examples of this are already found in the manufacturer's range, a 2013 Citroen patent suggests the tech can go much further, capable of adjusting suspension height and spring rate to reduce the impact of collisions.
Performance-wise, it'll travel just under 500 miles before running out of juice and can recover three quarters of that in only 20 minutes through cable-free induction charging. It's unlikely Macron will need additional combustion power like we've given Biden. He also gets an open top for greeting crowds.
A parting gift for Angela Merkel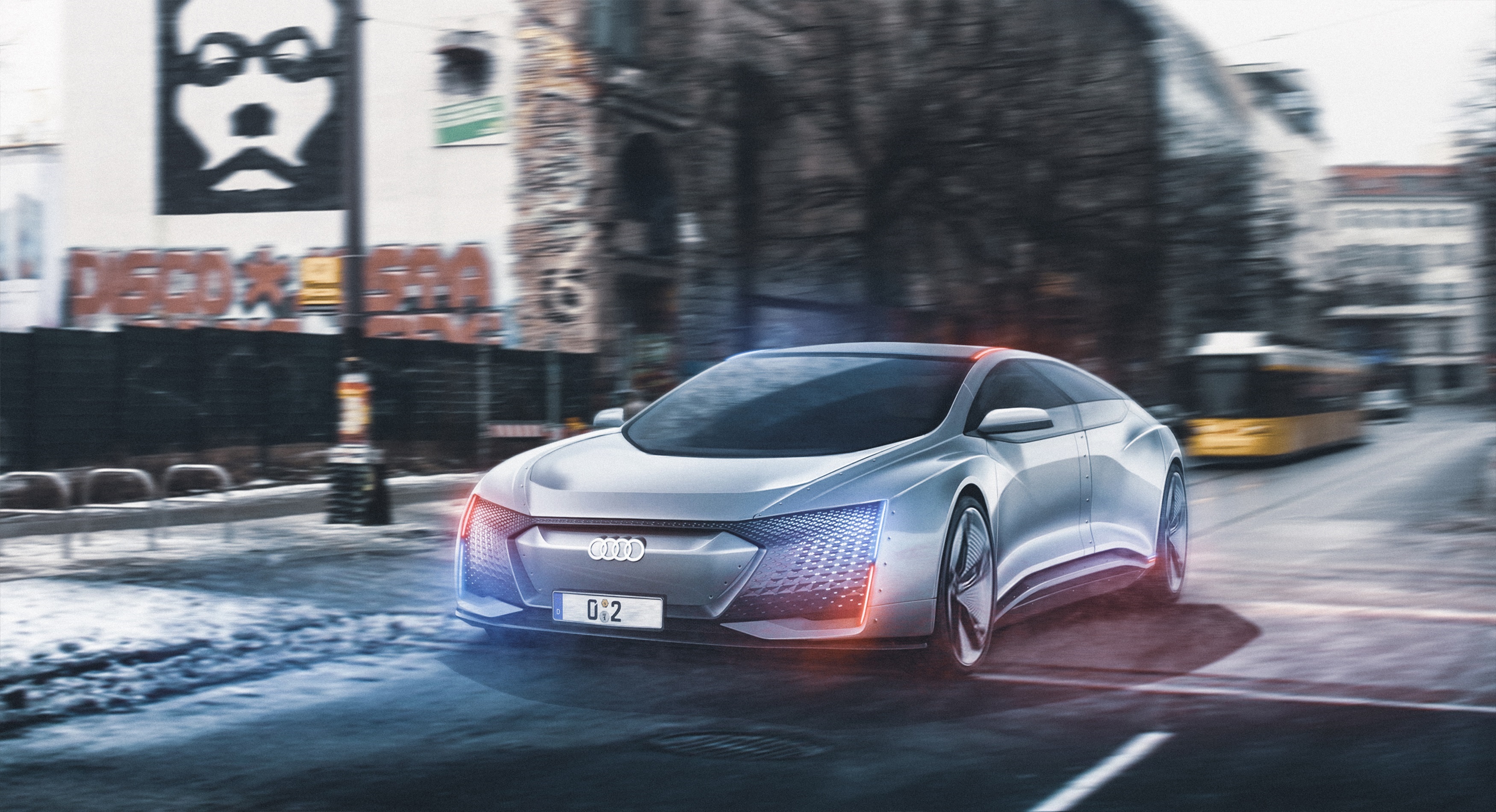 After 15 years as Chancellor of Germany, Angela Merkel is due to step down in September. As a final charge towards electrification, or perhaps as a parting gift, we've imagined her executive EV as a combo of her existing Audi A8 L and the AI:CON concept car.
It gets the usual military-esque measures like bulletproofing, but with the added benefit of an Audi patent from late 2020. This covers exterior lighting that responds to and alerts other road users of a vehicle's condition or manoeuvres – a feature that could be incredibly handy in navigating crowds or attacks on Merkel's convoy.
We've moved over her O 2 reg, second only to the O 1 plate reserved for the President of Germany.
A patent from Chinese manufacturer Dongfeng teases a missile-equipped car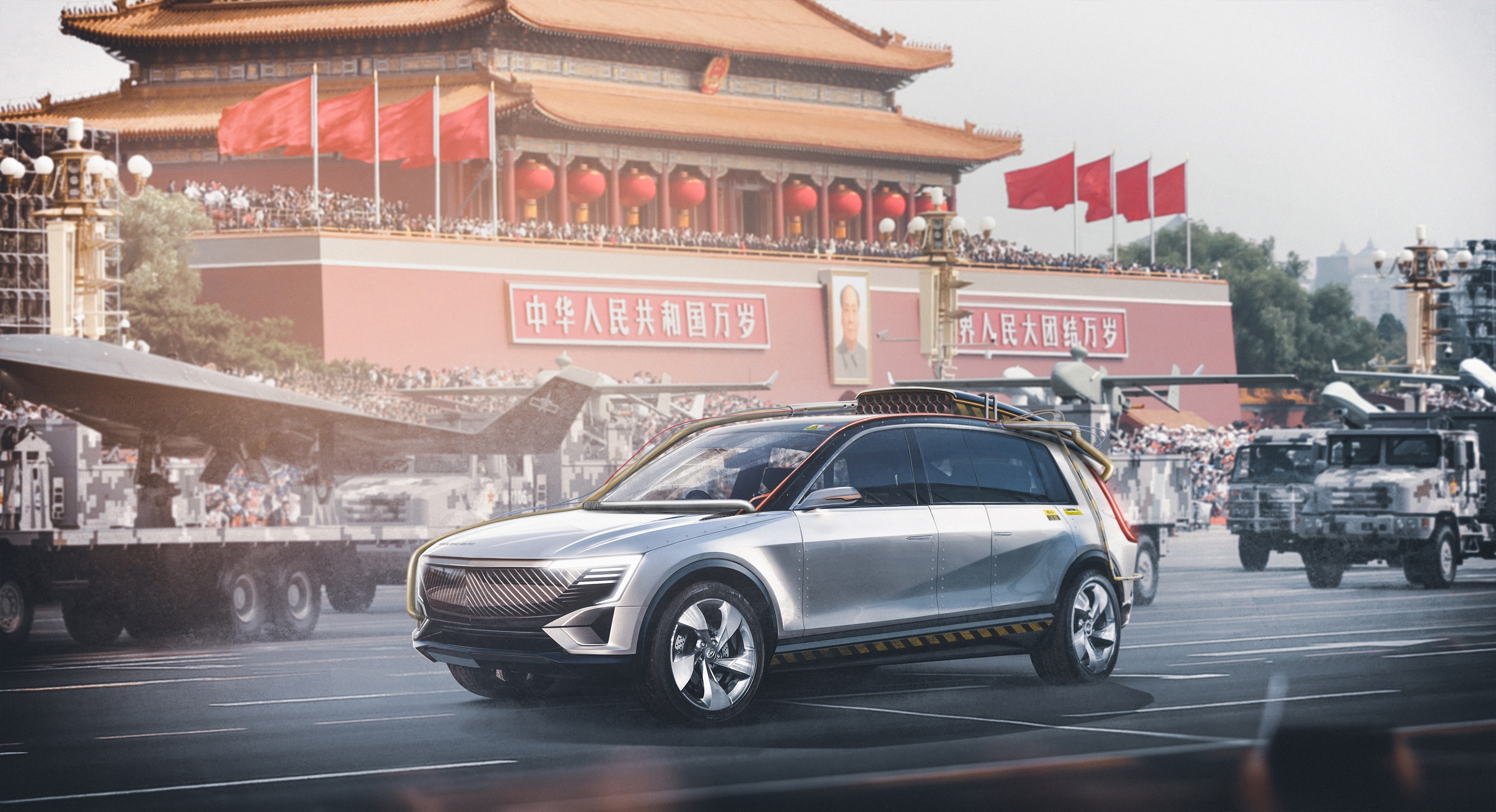 With Chinese manufacturers known for creating copies of popular European and American models, we've handed current Chinese President, Xi Jinping, the keys to a rehash of Biden's Cadillac above.
Although the Dongfeng-badged duplicate is similar from the outside, the manufacturer's own tech makes up its defensive features. Looking through Dongfeng patents, we found details on a bulletproof composite and even a method of equipping a car with the wiring that's used to control missile systems.
As far as in-car security goes, that's easily the most capable feature on our list. We're not sure it's the kind that will persuade the average citizen to go green, however.
Like Macron, we've also afforded China's leader an open-top motor for greeting the crowds on parade.
For more visual car features, like How a Cyberpunked Future Could Look, have a browse of the Bristol Street Motors Newsroom.