What the MOT Extension Means for You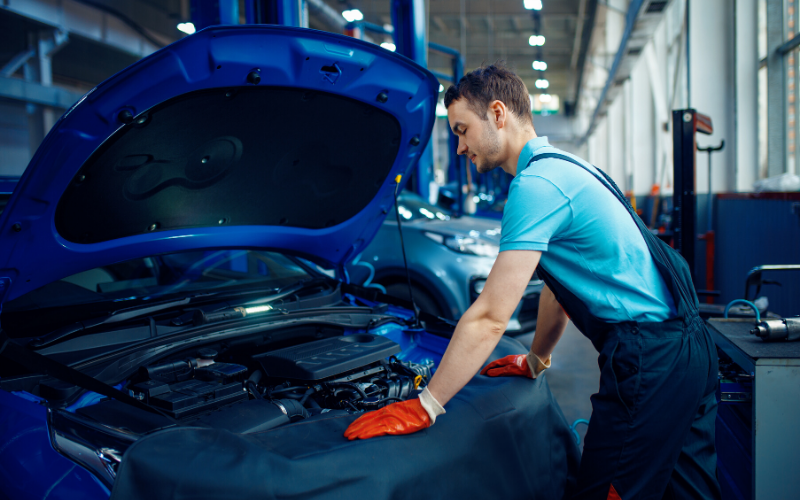 The government has extended MOT expiry dates by 6 months, as part of the effort to keep as many people in their homes as possible and reduce the spread of the virus.

But what does this mean for you?
It means that if your car, motorcycle or van is due an MOT on or after 30th March 2020, it will automatically be extended for six months. This includes new vehicles, which will get a six-month extension from the date their first MOT is due.
This will allow you to drive your vehicle, safe in the knowledge that you still have a valid MOT. You do not have to do anything for this extension to be applied - it will automatically be extended for you. You won't receive a paper copy of your new certificate, but you can make sure you're covered by visiting the government's MOT History Checker.
Remember though - you still need to make sure your vehicle is in a safe, roadworthy condition.
How do you make sure your car is roadworthy?
There are a few checks you should be carrying out every time you drive – such as ensuring the windows are clean and that your lights, brakes and tyres are in good working order.
You should refer to your vehicle handbook to find out how often other checks, including engine oil and brake fluid levels, should be carried out. Most modern cars will warn you if there's a problem with your vehicle, but it definitely doesn't hurt to check for yourself!
We've created some useful 'How To' videos over on our YouTube Channel, to help you carry out these important checks.
What about Road Tax?
Once your MOT extension has been applied, you can renew your vehicle tax as normal.
What about key workers?
To keep our colleagues and customers safe, we closed all of our dealerships – but we know that our incredible key workers out there may urgently need our help. That's why we have now opened up some of our servicing departments across the UK, so that we can be here to offer support where it's needed.
Who else can currently access servicing and MOTs?
While we're closed to the general public, we have identified three key groups of people that we feel it is our obligation to offer assistance to:
- Emergency services
- Key workers (Health & Social Care, Education & Childcare, Public Safety & National Security, Food & Other Necessary Goods, Transport, Key Public Services, Utilities or Local & National Government)
- Vulnerable/rural customers who need their vehicle to collect food and medical supplies
How can you access servicing and MOTs?
If you meet the above criteria, please call our Key Worker Hotline on 0330 178 1813, or find your nearest available dealership here.
For any other queries, please visit our FAQs.