How Long Does an MOT Take?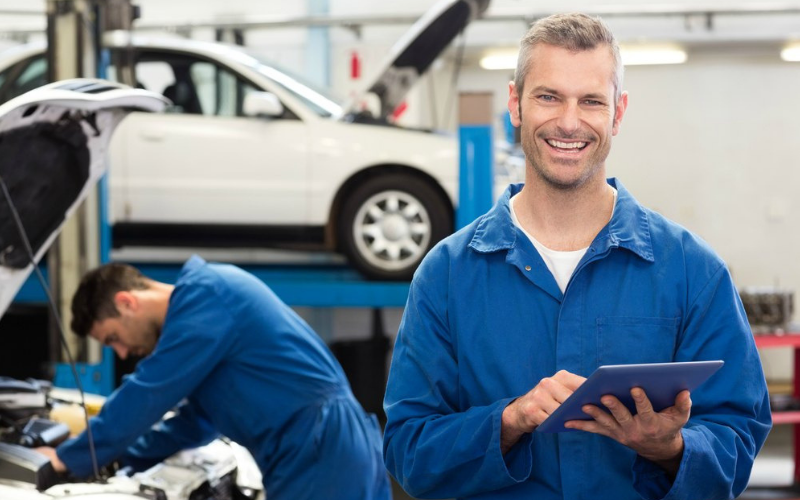 Ever wondered how long an

MOT

takes, why you need an MOT, or how much an MOT costs? At Bristol Street Motors, we've put together a guide to the most frequently asked questions about the MOT test.
What is an MOT?
The MOT test is a test that checks that a vehicle is in a roadworthy condition. Designed to ensure that a vehicle meets road safety and environmental standards set out by the Driver and Vehicle Standards Agency (DVSA), all cars must receive an MOT test at some point in their driving life.
Driving without a valid MOT test is illegal and carries a potential £1,000 fine. No points can be issued for driving without an MOT, however, 6 – 8 points can be issued for driving without vehicle insurance. An expired MOT voids most – if not all – vehicle insurance, because insurance companies have a section in their terms and conditions which states that the owner of a vehicle must keep their vehicle in a roadworthy condition, and an expired MOT test breaches this.
So, it pays to keep up with your MOT tests.



When do I need an MOT?
You must get an MOT test once every year if your vehicle is over three years old or in some cases once your vehicle is over one year old.
You can renew your MOT up to one month before its expiry. So, drivers have a fair amount of flexibility as to when they can have a new MOT test carried out (in other words, there's no real excuse for not getting one). If you are unsure of when your vehicle needs a new MOT, details of the earliest date you can have a new test will be printed on your existing MOT certificate.
Points to consider:
Always book your test in advance if your certificate is due to run out.



How much will my MOT cost?
The price of your MOT will be dependent on the type of vehicle you own. For example, an MOT for a goods vehicle will cost more than an MOT for a family hatchback.
MOT test centres can only charge up to the official maximum for an MOT. Most companies promote cheaper rates than the official maximum, but it's important to know what the maximum is so you have a good idea of how much a test is going to cost.
If you'd like an MOT cost estimate for your car, you can always get in touch with Bristol Street, and we'll be happy to give you a quote.
Points to consider:
The maximum price of a car MOT test is £54.85, but this will often be cheaper.



Where do I get an MOT?
You can get an MOT test carried out at any approved MOT test centre, such as a Bristol Street Motors dealership. This is often your best bet, as a dealership will employ technicians who specifically deal with specific manufacturers and models, meaning you'll know your car is in good hands.
Approved centres must always show an official 'MOT Test: Fees and Appeals' poster on a public notice board on their premises. It is illegal for a test centre to advertise or perform MOTs if they are not approved to do so, and an MOT carried out at such a centre will not be valid.



What do I need for an MOT?
Once you have booked your vehicle in for an MOT at an approved centre, it's important to collect all necessary documents. You will need to produce your V5C, or Vehicle Registration Document, and take with you a means for payment. It's a good idea at this stage to account for any work that may need to be carried out on your vehicle to ensure it meets road safety and environmental standards. So, make sure that you have enough money to cover any unexpected bills. Common failures include faulty windscreen wipers, non-working lights, and worn tyres.



How long does an MOT take?
There is no golden rule when it comes to the length of time an MOT takes, however the test itself will usually take no longer than 60 minutes. If your vehicle requires work to ensure that it meets road safety and environmental standards, then depending on the level of work required, your car may be at an MOT test centre for a couple of days. This reaffirms the position that it's incredibly important for you to plan ahead with your MOT test and ensure that you have another means of transport.



After the MOT test, what happens?
If your vehicle passes the MOT test, you will be presented with an MOT pass certificate. Your vehicle will also be registered on computer databases for the record.
If your vehicle fails the MOT test, you will be presented with a 'notification of failure' from the test centre. This failure is recorded in the central MOT database. If your existing MOT test certificate is still valid, you will still be able to drive your vehicle, however if your prior certificate is no longer valid, you can only drive your vehicle to pre-arranged appointments with a garage or MOT test centre.



How to check the MOT history and MOT status of a vehicle?
You can easily check the MOT history and MOT status of a vehicle by heading over to this webpage on the direct.gov website. You can check the date of a test, odometer (mileage) reading, and expiry dates of a test pass. All you will need to use this service is your V5C Vehicle Registration Document, or your VT20 test certificate and VT30 refusal certificate.
Think you're ready to book your car in for an MOT test? At Bristol Street Motors, we can provide MOT testing that is thorough and professional. Get in touch with a dealership near you today, to see how we can help you out.