What's the All-New Hyundai i20 Like to Drive?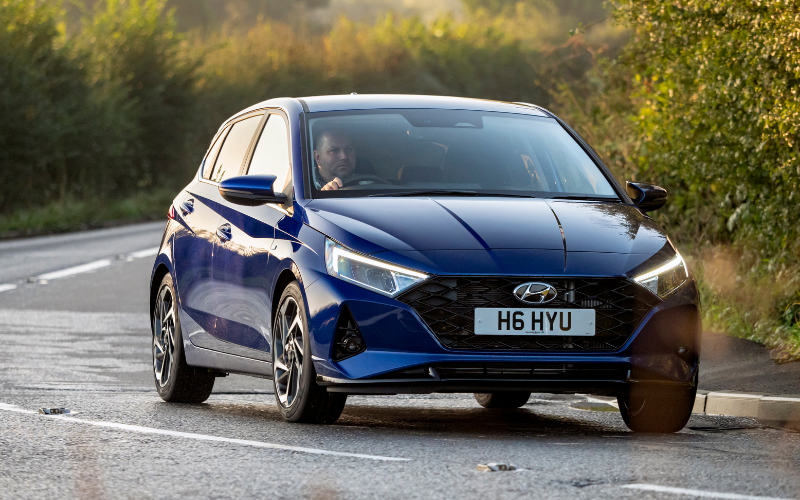 Following the release of the specifications of the all-new Hyundai i20 a few weeks ago, everyone is getting excited for the new model to hit UK roads.
We already know it's jam-packed with superb technology and features a show-stopping style, but what is it like to drive?
The 1.0 T-GDi mild-hybrid SE Connect model was put to the test and here's how it performed.
Hyundai has equipped the new i20 1.0 T-GDi mild-hybrid SE Connect model with a 1.0-litre three-cylinder turbocharged engine and a 48-volt mild-hybrid system, which work harmoniously to improve performance and boost efficiency. The lithium-ion battery is used to power features like the electric power steering, which enhances the vehicle's efficiency, whilst delivering a controlled and easy drive.
The battery also contributes to the amount of torque produced, which gives the i20 a smooth, yet rapid acceleration. Whether you're driving in the city or the country, the i20 can manoeuvre easily around narrow streets and country roads and features exceptional handling for a drive like no other. Debuting a six-speed intelligent Manual Transmission, gear changing in the new i20 has been made easier for your convenience.
Ashley Andrew, Managing Director, Hyundai Motor UK, said: "All-New i20 has already received positive reviews for both its styling and dynamics and we can now reveal that it follows the lead set by the all-new i10 earlier this year with an improved level of specification which focusses on exceeding customer expectations in this segment. The efficient 48V hybrid powertrain will deliver a strong balance between economy and performance, whilst drivers more focused on sportier handling and performance won't have to wait too long until the i20 N Line and i20N join the range."
For more information about the all-new Hyundai i20, enquire online, give us a call, or pop down to your local Hyundai dealership to start your journey today.