5 Reasons Why The All-New Renault Clio Is Better Than Ever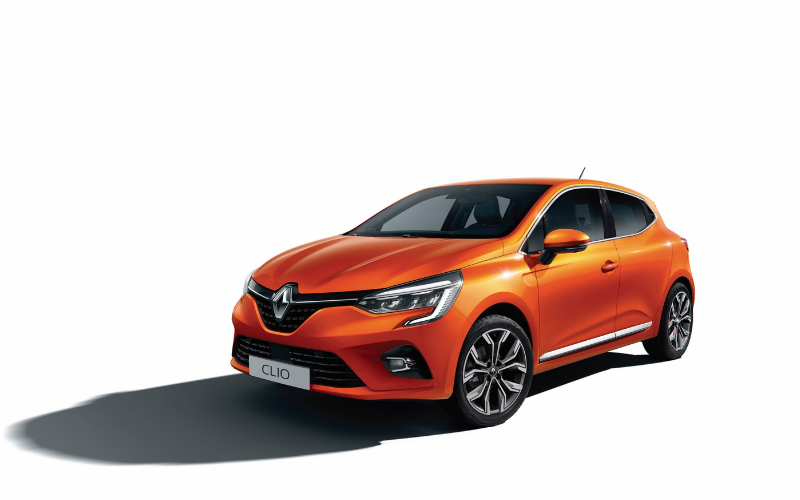 First launched back in the '90s, the Renault Clio has been one of the UK's most loved hatchbacks, and now, there's a new one to fall in love with.
But what makes this Clio different?
Here are five reasons why the Renault Clio is better than ever.
1. Choice of fuel type
The all-new Renault Clio gives you the choice!
Depending on your driving patterns, you can pick from three fuel options to suit your needs.
More of an urban driver? The petrol options give up to 64.4mpg and a maximum of 240Nm torque. The benefits of this? You'll be quick of the mark at traffic lights, junctions and roundabouts for a stress-free driving experience.
However, the diesel option might be more suited to you if you tend to put the miles in. It has low fuel consumption so you'll get further for less money – it's a win-win situation!
But if you find you switch regularly between city driving and long distance, you might want to wait until 2020 for the launch of the hybrid Renault Clio. You'll be able to zip around town on zero emissions as well as going the distance on the fuel engine!
Learn More About Hybrid Vehicles
2. It's practical
Renault has taken into consideration what comes with everyday life.
By redesigning the inside and using the highest quality fabrics, your journey will never have been as spacious and comfortable.
The boot is also ideal, big enough to fit the monthly shop in and the luggage for when you're off for some quality family time.
3. Looks the part
We all want to look good, don't we?

Well, with the all-new Renault Clio, your neighbours will be getting major style envy.
There's a choice of brilliant colours, from Flame Red to Diamond Black so you can be as bright or bold as you want to be.
4. Latest technology
In the all-new Renault Clio, the latest technology has been installed to keep you entertained.
There are 8 speakers so you can enjoy your own carpool karaoke with the best sound system, and with the multi-sense technology, you can really set the mood with the choice of 8 lighting options.
5. It's affordable
Life can be expensive enough, and so when we can save money we jump at the chance, right?
The all-new Renault Clio starts from a reasonable price of £14,295 and saving money doesn't stop there.
Just like we previously mentioned, you'll benefit financially from all the fuel options! The petrol is cheaper to drive, the diesel has low fuel consumption and the hybrid option allows zero-emission driving.
If you're interested in the all-new Renault Clio, make an enquiry here.