Accessible Days Out to Enjoy This Summer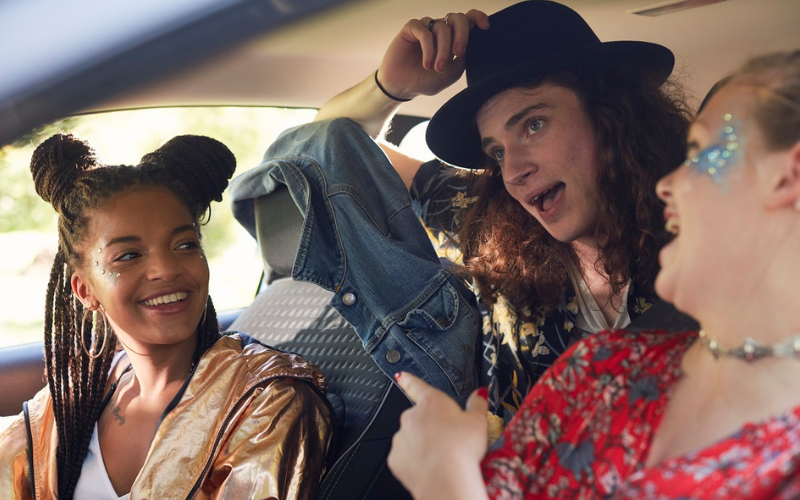 If you, a family member or someone you care for has a disability, finding an accessible, stress-free day trip can be a difficult task.
We've pulled together some of the best activities for you to enjoy with your family this summer; from scenic gardens to historic castles and everything in between. Each location listed has specific measures in place to ensure individuals with additional requirements can get the most from their visit.
Plus, if you're thinking about how to get there – have you considered the Motability Scheme? This is an arrangement which allows individuals to exchange a qualifying mobility allowance for a brand-new vehicle to help them get around.
Read on for our accessible day trip top picks.
The Alnwick Garden, Alnwick
Located in the small market town of Alnwick in rural Northumberland, the picturesque Alnwick Gardens offers visitors 12 acres of magnificent garden space, featuring a fantastic cherry orchard, a grand, cascading water fountain and the world's largest Treehouse Restaurant.
The Garden has been designed to be as accessible as possible, with many flat surfaces and wheelchair accessible routes - including the rope bridges leading to the famous Treehouse Restaurant. Disabled visitors are entitled to concession prices and carers can visit for free, and visitors will find plenty of resting spots around the Garden. Plus, if you're looking for a quieter time to visit, venue staff are able to recommend periods which are less busy, so you can enjoy a more tranquil trip.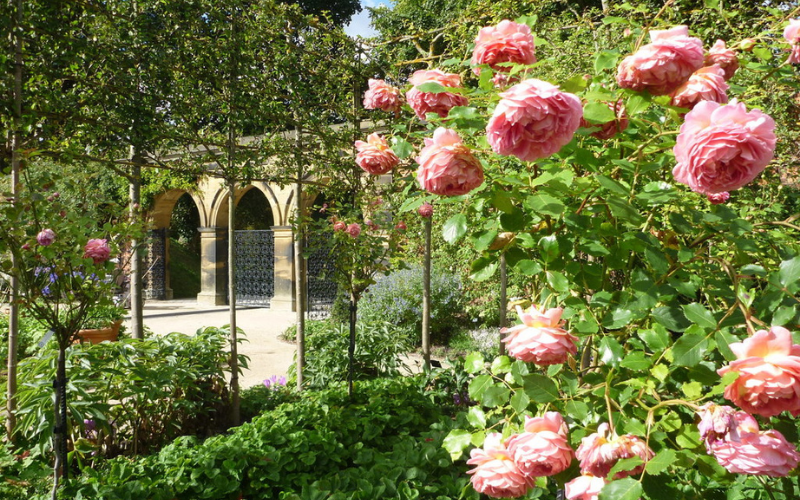 Legoland, Windsor
A colourful resort with rides, large LEGO models and 4D movie experiences, Legoland is the perfect family day trip. A theme park may sound pretty hectic, especially when planning a day out for someone with additional needs - however Legoland have made a number of accommodations to make the attraction an enjoyable experience for all.
There are many child-friendly rides which are slightly calmer than those typically found at other theme parks. There is also a sensory room for autistic visitors; this is a quiet space which guests can visit, should they need a moment away from the excitement outside. Legoland is currently the only theme park in the UK to offer a dedicated sensory environment. Additionally, Ride Access Passes which allow faster admission to rides, are also available for individuals who find it difficult to, or cannot stand for long periods of time.
The Eden Project, Cornwall
This huge tropical garden houses a vast array of spectacular species of plants and wildlife, in large biomes. The Eden Project also provides the opportunity to explore how humans can work together with nature, to deliver a more sustainable future. With rainforests, sculptures and gardens to discover, it makes for a truly captivating day trip – and one which is accessible for all.
Shuttle buses and a Land Train are in operation to help visitors get around – these are free and can accommodate wheelchairs. Manual and powered wheelchairs are also available to hire at no extra cost. Also, at various periods over the course of the year (particularly during school holidays), the Eden Project opens up early on a morning, to allow individuals with additional needs to attend various exhibits without the crowds. Work has been caried out with the Sensory Trust to ensure visitors get the most from each session.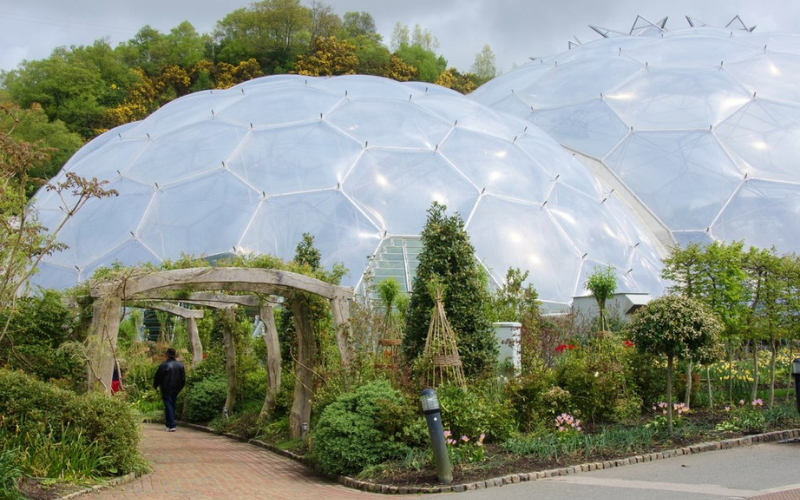 Cadbury World, Birmingham
Individuals visiting Cadbury World can immerse themselves on an interactive, self-guided tour, learning how confectionary is made and the story behind the famous Cadbury brand. Trees and waterfalls offer a sensory insight into the Aztec Jungle and a 4D cinema experience features some famous Cadbury faces.
A great deal of accessibility considerations have been made by the team at Cadbury World, including wheelchair access, audio description, easy to read guides with large print, and tactile features which allow visually impaired visitors the opportunity to feel props at various stages, to get a true sensory experience.
Brighton Beach, Brighton
Known for its vibrant culture, Brighton is an iconic seaside city which offers a whole host of activities for all the family. The beach is a particular highlight, and whilst the pebbles may look like an obstacle from afar, there is an opportunity to hire special all-terrain beach wheelchairs for free, meaning individuals can get as close to the shore as they like. This stretch of beach has been formally recognised for accessibility in the Visit England Access for All Guide.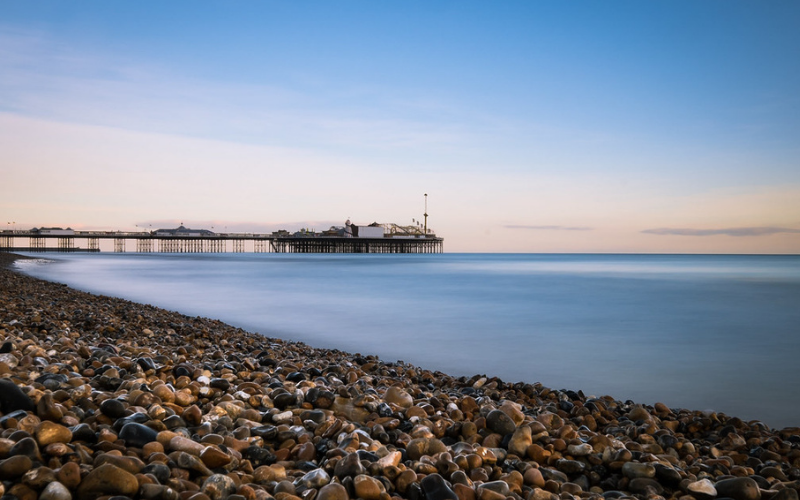 Edinburgh Castle, Edinburgh
Set in the heart of Edinburgh, stood atop of Castle Rock, Edinburgh Castle is one of the most exciting historic sites in Europe. View the oldest Crown jewels in Britain, marvel at the Medieval armoury, watch the one o'clock gun being fired, and enjoy panoramic views of the city.
With a lot of old buildings, it's not always possible to make corridors and rooms wheelchair accessible, however, Edinburgh Castle have made a real effort on this front. Alternative wheelchair routes allow access to certain rooms, which originally would have been accessible only by steps. A mobility car is available to take wheelchair users and people who are unable to manage the steep slopes to the top of the castle grounds. Plus, for those with impaired vision, there are hands-on models of many exhibits for example, the famous Crown Jewels.
Various locations across the Lake District
Famous for its large lakes and fell mountains, the Lake District might not have been top of your list for an accessible day trip. However, if you're looking to explore this remarkable national park, absorb the breath-taking views and connect with nature - the good news is that there are more than 40 scenic routes without stiles, which are suitable for wheelchair users, individuals with visual impairments or people who find walking a challenge.
For example, the Keswick to Threlkeld Railway path walk has recently been restored, with gradients and surfaces having been designed for all levels of mobility. The trail weaves over the River Greta on some of the original Victorian railway bridges, and there's an opportunity for wildlife spotting as herons and dippers are often found by the river. Simply head to the Lake District National Park Authority website to plan your trip and check key route information in advance.
We hope this guide has provided some inspiration for your next day trip - no matter what your access requirements.
If you, or someone you care for has a disability, you could be eligible to join the Motability Scheme and enjoy everyday freedom with a brand-new car. The Scheme has helped hundreds of thousands of people get mobile, and offers a worry-free way to get out and about. If you'd like more information, and to check your eligibility, simply submit an enquiry online, pop into your local dealer, or call us on 0344 234 4011.