Bristol Street Motors holds Fesitval de Joie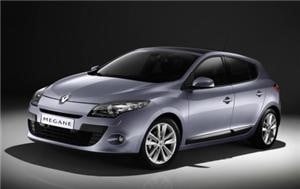 Bristol Street Motors dealerships will be running a series of events this weekend to celebrate Renault's new ' joie de vivre' advertising campaign.

Entitled the Megane Experiment, the campaign focuses on an actor called Claude who introduces the Renault Megane to a Lancashire village with comic results.

Claiming to be a joie de vivre expert, the Frenchman tells villagers that the model can improve fertility rates and convinces the local landlord to change his pub's name to the Boeuf Blanc.

The documentary advert was filmed by Oscar-nominated director Henry-Alex Rubin over the course of five days.

Bristol Street Motors will be running a Fesitval de Joie at all of its dealerships across the country.

Renault states: "Take a test drive before the end of September and a Renault Megane Coupe Dynamique TomTom could be yours. There's also a weekend break to a town of your choice in France to be won."

In other news, Renault is set to unveil the new Laguna at the Paris Motor Show with a view to releasing it in UK dealerships in November.