Renault launches Megane ad campaign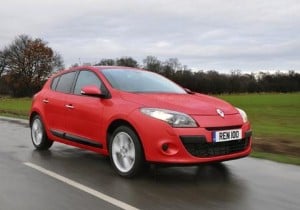 Renault has launched a new advertising campaign to promote its Megane model.

Entitled the Megane Experiment, the film follows an actor called Claude who visits a village called Gisburn in Lancashire where there are no Meganes and humorously convinces locals he is an expert on 'joie de vivre'.

Claude eventually takes over the village, holding a 'Festival de Joie' on the playing fields and urging a pub owner to change the name of his establishment to the 'Boeuf Blanc'.

Filmed by Oscar-nominated director Henry-Alex Rubin, the campaign video is promoting the Renault Megane across multiple platforms, including social networks and the national press.

Renault UK marketing director Phil York said: "We wanted a campaign which broke from the norm, so a humorous, light-hearted Anglo-French cultural comparison of two such distinct villages works well for our brand.

"The Megane is an iconic symbol of French 'joie de vivre'."

The new Renault Megane Hatch has an on the road price of £20,515 and a combined fuel consumption of 64.2 mpg.