Renault continues Megane Experiment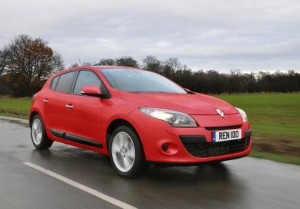 Renault is continuing to market its Megane with a campaign involving a 'joie de vivre' expert from France.

Claude is the main character in the company's Megane Experiment, which was initially launched in a short promotional film in August detailing his visit to the Ribble Valley village of Gisburn.

The Frenchman chastised the locals for their lack of 'joie' and persuaded the landlord to change his pub's name to the 'Boeuf Blanc', before hosting a 'Festival de Joie' on the Gisburn playing fields.

Now, the fictitious expert will leave his home town of Menton in the Cote d'Azur to visit the village again, receiving a guided tour from mayor Lois Rimmer on Saturday (October 23rd).

Claude said: "Since I gave Gisburn the Megane, they have started the Zumba classes. They are opening a deli. And soon, they will twin Gisburn with Menton. Can a car change a town? I think the answer is a definite 'oui'."

The original Megane Experiment film was overseen by Oscar-nominated director Henry-Alex Rubin.