Brits 'should regularly check cars during winter'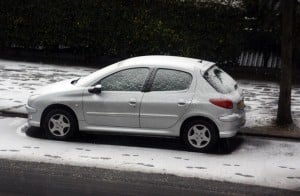 Brits should take a number of basic steps to ensure their vehicle is safe to drive during the winter months, it has been stated.

Preparing a car for the cold could help minimise the risk of a breakdown or accident and has therefore been recommended by Mondial Assistance.

Firstly, the organisation comments that drivers should have their vehicle checked by an expert in order to ensure it is in full working order.

They should then take care to regularly check their tyres, lights, battery, windscreen wipers, fuel levels and air conditioning.

Motorists could also benefit from travelling with a fully-charged mobile phone, de-icer, warm clothes and a shovel in case of snow, Mondial recommends.

Lee Taylor, automotive director at the breakdown assistance organisation, said: "There is nothing worse than breaking down on a cold winter night, stranded on the side of the road.

"Our experience reveals that a few basic and regular checks can dramatically reduce the risk of getting caught out."

Mondial also offers travel insurance and health services.