UK drivers 'should be aware of bad weather'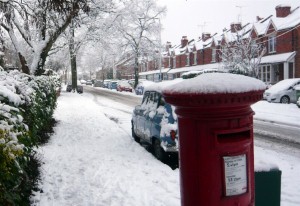 Motorists in the UK should prepare themselves for winter driving conditions, it has been stated.

According to breakdown company GEM Motoring Assist, a cold blast could bring snow to the north of the UK on Friday (October 22nd), raising the risk of road traffic accidents.

Poor visibility and bad road conditions could contribute to this risk, it notes.

The organisation warns that the first rule drivers should adhere to is having emergency supplies such as reflective clothing, blankets and a torch in their boot at all times.

Spokesman David Williams said: "Remember to check the weather at your destination, give yourself plenty of time to get there, clear your car of all ice, snow and debris before setting off and don't take the journey if it is not necessary."

The company has released a winter driving leaflet that is available to motorists free of charge.

Meanwhile, this month is Tyre Safety Month, organised by TyreSafe and backed by the Highways Agency.

Drivers could find that maintaining good tyre tread might reduce the risk of having an accident, and the campaign recommends that they can easily check their tyres using a 20p coin.

If the coins rim is hidden when it is inserted into a tread, it meets current legal requirements.