Bridgestone launches tyre safety drive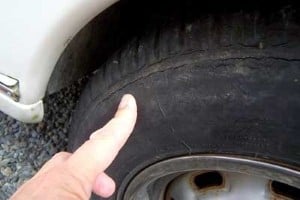 Bridgestone has launched a new campaign to boost awareness of tyre safety among motorists.

According to the company, eight in ten cars drive on under-inflated tyres, while one in 11 drive on severely worn and severely under-inflated tyres.

Tyres that are worn out or under-inflated can seriously affect handling and could increase a vehicle's stopping distance, Bridgestone states.

"Underinflated tyres also consume more fuel and reduce the lifespan of the tyre, which is not only costly for consumers but also the environment," the company notes.

The tyre firm has launched a new website to promote tyre safety among drivers, featuring videos presented by motorsport pundit Tony Jardine.

In other news, this month marks Tyre Safety Month, organised by TyreSafe.

The scheme aims to encourage drivers to regularly check the depth of tread on all of their tyres.

According to TyreSafe, the easiest way to carry out the test is to insert a 20p coin into a tyre's main grooves. If the rim of the coin is covered by the tread, the tyre is safe and legal.