Chevrolet readies new models for Paris show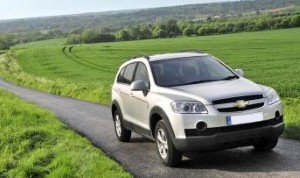 Chevrolet is preparing to roll out four world debuts and a range of new technologies at the Paris Motor Show at the end of the month.

According to the manufacturer, it will reveal developments in almost every segment when it appears at the exhibition on September 30th.

The company will unveil the new Aveo small hatchback, a small model it expects will appeal to younger drivers due to its modern styling.

Offering practicality and functionality, the Chevrolet Orlando will be the manufacturer's first foray into the MPV van segment, featuring seven seats and large amounts of storage space.

Meanwhile, the new Captiva SUV will appear at the Paris show ahead of its release in spring 2011.

With a new three-litre 258bhp V6 engine, traction control and brake assist, it is a redesigned version of the popular model launched in 2006.

Wayne Brannon, president and managing director of Chevrolet Europe, said: "Paris 2010 is a once-in-a-lifetime show for Chevrolet with four world premieres.

"The Chevrolet stand is a preview of the all-new Chevrolet line-up customers will see at our showrooms in our centenary year - 2011."

Its new electric Volt car will also appear at the Paris Motor Show ahead of its US launch this month.

Chevrolet is currently offering deals on some of its most popular models to coincide with the new 60 registration plates in the UK.