Citroen Berlingo Wins 'Best Large Car' Title at Britain's Best Cars Awards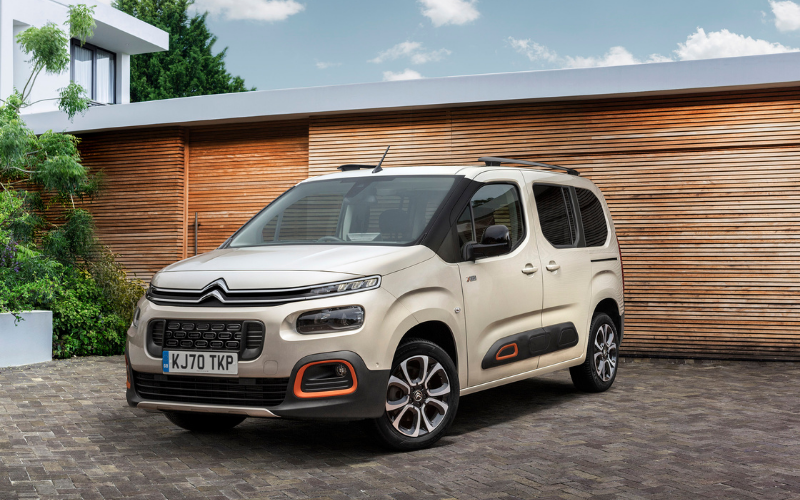 The Citroen Berlingo has been named the Best Large Car at this year's Britain's Best Cars Awards, hosted by Autocar.
It's yet another accolade to add to the Berlingo's cabinet, which has become a popular car for many families since the third-generation launched in 2018.
The Autocar 'Britain's Best Cars Awards' is judged by a small team, who commended the Citroen Berlingo for its functionality and spaciousness, which are key factors for the criteria of this category.
Autocar Editor, Mark Tisshaw, said: "A large crop of buyers will love the Berlingo's no-fuss demeanour and extreme practicality. In its latest iteration, the Berlingo is made better by the new availability of Citroen's excellent 1.2-litre three-cylinder petrol engine or a choice of ultra-clean diesels. In some combinations, you can have an eight-speed automatic gearbox, too. Citroen has taken the wise decision to equip top-end versions with all manner of life-enhancing equipment – low-speed automatic braking, head-up displays, climate control aircon, rear vision cameras and much more. A well-specified Berlingo is one of the most comfortable (both in seating and suspension quality) cars on the road."
The Citroen Berlingo is available as a five or seven-seater vehicle and offers impressive boot capacity and interior space, making it one of the best on the market today.
Eurig Druce, Managing Director at Citroen UK, commented: "We are so proud to see Citroen Berlingo named 'Best Large Car' in the first year of the Autocar 'Britain's Best Cars Awards' – particularly as Berlingo won through in one of just ten vehicle categories available in these new awards. All of our vehicles are designed with our customer's needs at heart and Berlingo has always been a popular choice for active families, and that's because of its comfortable interior, spacious layout and overall practicality."
For more information on finding the right family car or to browse out latest Citroen Berlingo deals, visit our website today.