Citroen celebrates creating its 200,000th DS3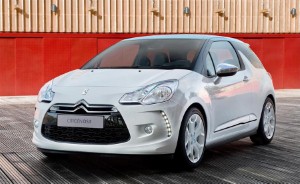 The 200,000th Citroen DS3 has just recently rolled off the French car giant's production line in Poissy.

First launched into Europe back in March 2010, the vehicle was the first of the distinctive DS line of models to be launched from Citroen.

The raft of customisation options and the fact it offers drivers with a nifty city car soon saw the vehicle being released in Russia later in 2010, followed by launches in Argentina in 2011 and both Brazil and China throughout that past 12 months.

Furthermore, many critics in the motoring industry have taken a shine to the Citroen DS3 over the years. For example, the car walked away with the Top Gear Magazine's Car of the Year for 2010 and then achieved the same award for Diesel Car Magazine the following year.

Due to its huge success, it was inevitable that new editions of the DS3 were forthcoming. Sure enough, drivers have been treated to the sporty DS3 Racing car and the luxurious DS3 Ultra Prestige over the past couple of years.

The next model to be launched in the range will be the DS3 Cabrio, a soft-top version of the car that comes with a canvas roof that can close in a mere 16 seconds at speeds of up to 74mph.