Citroen DS3 competes in French Rally Championship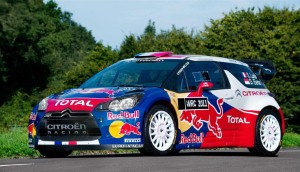 The Citroen DS3 R3 is poised to compete in its last event of the 2010 season at the 56th Rallye du Var, the final round of the French Rally Championship.

According to the manufacturer, the model has already claimed four victories and is currently placed third overall on the Rallye du Valais.

The race will take place tomorrow (November 26th) and will see the Citroen DS3 cover 232km of stages over "a demanding and varied route", pushing it to its full performance potential.

Frederic Bertrand of Citroen Racing's customer competition department said: "The Rallye du Var will be a great occasion for the Citroen DS3 R3 to show once more that it lives up to our high expectations.

"We're heading for the final straight in the car's development now."

The car will start at Sainte-Maxime on the south-east coast on France at 13:41 GMT tomorrow.

In other news, Citroen recently revealed its new C4 model, available with a choice of four engines – HDi 90, HDi 110, e-HDi 110 and HDI 150.