Citroen goes green with new engine designs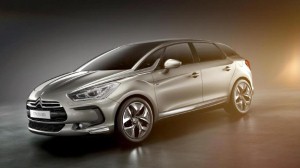 Citroen is making a raft of its popular cars more environmentally friendly, while the French vehicle maker has also revealed a new electric-powered small van.

The car manufacturer has gone back to the drawing board as it attempts to drive down the fuel consumption and emissions of its most in-demand vehicles.

With the strategy, all Citroen models which are designed with a 1.6-litre HDI engine will be able to go further without causing as much harm to the environment as previously.

This is because the French vehicle manufacturer has been successful in slashing emissions in this engine by around 5g/km from the powertrain.

Focussing more closely on individual models, Citroen has managed to optimise the engine of the DS5 Hybrid4 model to achieve just 91g/km of CO2 emissions.

Meanwhile, the Citroen C3 and DS3 e-HDI 90 models are now able to boast fuel economy figures of 67.2mpg, as well as achieve C02 emissions of 91g/km.

Drivers more interested in the Citroen C4 Picasso will find that the re-imagined engine design allows the car to achieve 51.1mpg and emit a slender 120g/km of CO2.

In order to further enhance its energy-efficient product offerings, Citroen has also lifted the lid on its new Citroen Electric Berlingo small van.

The latest model to be developed by the French manufacturer's commercial vehicle range, drivers will find two high-energy lithium-ion battery packs hidden under the van's bonnet packing 22.5kW/h.

An electric motor on the Citroen Electric Berlingo also comes with a capacity of 49kW, which is able to present such specifications as 67bhp and a maximum of 148lb ft of torque.

The world premiere of the Citroen Electric Berlingo will occur at the Hanover Commercial Vehicle Show, which takes place in the German city between September 20th and 27th.