Citroen reveals 2013 commercial vehicle successes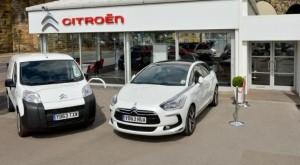 It's been a good year for Citroen, as its fleet and LCV cars have been particularly successful over the course of 2013.

The manufacturer has recognised this, by listing the various independent awards its range of commercial vehicles has picked up.

Two titles were issued to Citroen commercials in 2013 from Trade Van Driver, with the Berlingo picking up the accolade for 'Best Small Van', while the Ready to Run Programme was described as the 'Best Conversion Range'.

The Berlingo was also named as 'Small Van of the Year' from Fleet Van, with the electric variation picking up the 'Environmental' award in the Van Fleet World Honours.

Furthermore, the Nemo was awarded with the title of 'Best Light Van' in the same award ceremony, with Citroen also being named as 'Most Improved Manufacturer'.

Finally, GreenFleet also named the brand as 'Fleet Car Manufacturer of the Year', rounding of the list of successes in the last 12 months.

Citroen is trying to make further strides into the commercial vehicle market and is continuing to develop its range.