CitroŽn scoops two GreenFleet awards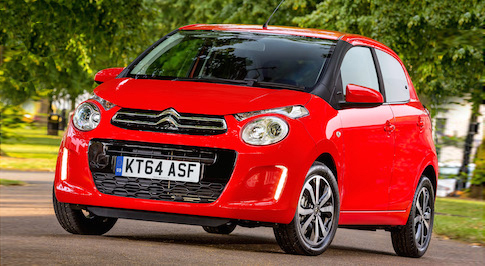 CitroŽn has won itself two GreenFleet awards, which recognise the company's expanding range of low-emission, efficient city cars and its LCV product excellence.
After a special ceremony night in Birmingham saw the French brand took home the GreenFleet City Car Manufacturer Award and the GreenFleet LCV Manufacturer of the Year Award. The company was also commended in the Fleet Car category.
Martin Hamill, CitroŽn's Director of Fleet & Used Vehicles, commented: "CitroŽn's double victory in the 2014 GreenFleet Awards is a reflection of the company's continuous process of design innovation and engineering improvement. The GreenFleet City Car Manufacturer of the Year Award recognises that CitroŽn now has one of the most comprehensive and growing ranges of ultra-low emission city cars available in the UK.
"In winning the GreenFleet LCV Manufacturer of the Year Award, the judges have recognised that CitroŽn's long-term philosophy of providing high-payload, fuel-efficient, low-emission LCVs is one which appeals to today's environmentally-aware and cost conscious van operators."
Part of the company's growing, ultra-low emissions range is the new C1, with 19 variants and all under 100g/km CO2 emissions. Another environmentally friendly CitroŽn is the recently launched C4 Cactus. This mid-size, 5-door hatchback is up to 200kg lighter than its C-segment competitors.
Today, the brand has no fewer than 51 cars with low CO2 emissions and continues to reduce the carbon footprint of its model range, especially with the launch of the new Relay. It continues the tradition of providing fuel-efficient, low-emission LCVs, which also have class-leading payload capacity.