Classic Ford to go on display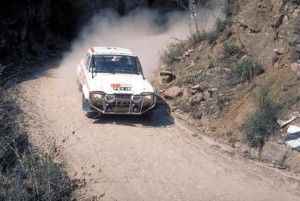 The Ford Escort rally car that won the 1970 London-Mexico rally is due to make an appearance at the forthcoming Classic Car Show.

As 40th anniversary celebrations of the win continue, the car will be heading to the show where its admirers will be able to get a close look.

Visitors to the stand will be able to learn more about the 16,000-mile rally, which was devised in celebration of England winning the 1966 World Cup and the start of the 1970 competition in Mexico.

The car forms part of Ford's Heritage Collection. Manager of the fleet John Nevill said: "During this anniversary year our most famous Escort has been in great demand and we are pleased to end the year with an opportunity to display this great car to so many fans."

Ford's winning ways in the world of rallying continue to this day, with the latest incarnation of the Focus winning this year's Rally New Zealand, making Ford the most successful manufacturer in the FIA World Rally Championship.

The Classic Car Show is due to take place at the Birmingham NEC from November 12th-14th.