Clio Renaultsport R3T enhances rally range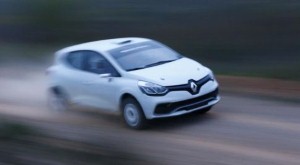 Renault Sport Technologies have been hard at work preparing the latest addition to its rally range.

Expected to be approved next year, the Clio Renaultsport R3T is a new turbo-engined model that takes the earlier 200 Turbo EDC as its design template. It has been produced to open up "new horizons" for the racing crews and deliver a high-performance, reliable vehicle that is capable of tackling every surface.

Renault Sport Technologies' motorsports director, Arnaud Boulanger, said: "The success enjoyed by the first generation of Clio Renaultsport R3s has bolstered our belief that this formula is especially well suited to meet the requirements of our customers."

The car is now set to undergo a rigorous testing procedure that will see it tackle dirt and tarmac over the course of ten weeks, with the development team ready to identify the best options for final delivery.

Renault Sport engineers have been tinkering with the 200 EDC's turbocharged 1618cc engine to get the very best out of the technology. New adaptations include a six-speed sequential gearbox and steering-wheel paddle shifts for the asphalt version.

The latest model will add to Renault's existing portfolio of rally-based models, including the Twingo Renaultsport R2 Evo, Twingo Renaultsport R1 and the Megane Renaultsport N4.