Cricket star receives 1,500,000th Ford Focus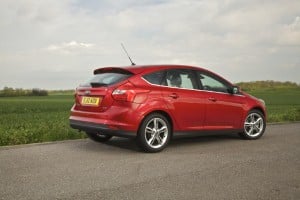 Ford celebrated a key milestone earlier this week with the delivery of the 1,500,000th Ford Focus.

The lucky driver to get behind the wheel of the motor was cricket star Jaik Mickelburgh.

Essex batsman Mickelburgh took the keys to the Titanium X, the latest model in the range which was launched in 1998 and was a best seller for ten consecutive years before being replaced by the Ford Fiesta in 2008.

Commenting on the new motor, the sports star said: "I have had four Fords in the four years since passing my test – three of them were the latest Focus models and one Kuga.

"For the long drives between home, Ford County Ground and away games, the Ford Focus delivers. One feature I like is heated seats which soothe away aches after playing."

The news comes shortly after Ford published details of the hugely-popular EcoBoost model, which offers impressive power despite its one-litre engine set up.