Ford Ecoboost engine on the shortlist for innovation award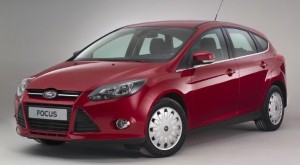 The Society of Motor Manufacturers and Traders (SMMT) has announced its shortlisted entries that could soon scoop the Automotive Innovation prize for 2013.

Supported by The Times newspaper and sponsored by GKN Driveline, the awards recognise the very best in automotive design, with developments that improve performance, overall drive, and the quality of vehicles.

Among the nominees is McLaren Automotive, which has been put forward for its McLaren P1, with the SMMT saying it is "the most advanced combination of motorsport technologies ever brought together on a road car".

Ford has been recognised for its 1.0 Ecoboost engine, which features in models such as the Fiesta, the Focus, and the C-Max.

According to SMMT, the technology provides "big-engine performance and 65mpg, all from a 1.0-litre, three-cylinder powerplant".

The American manufacturer has recently completed production on the two millionth EcoBoost engine, proving the popularity of the innovation.

Mike Hawes, SMMT chief executive, said: "The outstanding quality of this year's Award entries clearly reflects the wealth of design, R&D and engineering talent that we have in the UK automotive sector."

"Diversity is one of the UK's strengths and I am pleased to see so many different areas of the sector represented on the shortlist. I look forward to judging the Award."

The EcoBoost engines from Ford provide motorists with excellent performance on the road with reduced fuel consumption.

Joe Bakaj, vice president of Powertrain Engineering at Ford, said: "EcoBoost engines are attracting new customers to the Ford brand every day, and our plants are working hard to keep up with demand."