CUPRA Announces Trio Of New Electric Models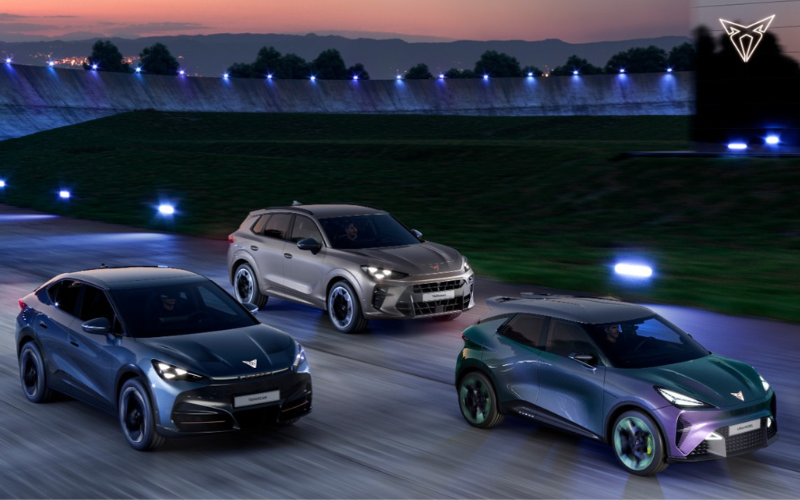 In the world of electric vehicles, things are constantly changing as more manufacturers join what is a global effort towards greener, more sustainable motoring. CUPRA has recently announced a three-year plan for its electric vehicles, including a trio of new models to be released by 2025.
Gearing up for success
A subsidiary of the Spanish brand SEAT and launched in 2018, CUPRA has become a successful contributor within the European car market, delivering about 200,000 units to date according to the company. It has also seen huge progress in turnover, from 430 million euros in 2018 to nearly 2.2 billion euros in 2021.
The company's first success came with their Ateca model, followed by the release of the CUPRA Leon which was the first electric model with a high-performance plug-in hybrid engine.
Then came the CUPRA Formenter, a crossover SUV which remains their most successful vehicle to date with almost 100,000 units delivered across the globe, soon to be followed by their first 100% electric car- the CUPRA Born.
But it doesn't stop there, CUPRA have announced within its plan a goal to double sales and turnover in the coming years, and to further expand its network. One way the company hopes to achieve this is through the introduction of three new electric vehicles: CUPRA Terramar, CUPRA Tavascan and CUPRA UrbanRebel.
CUPRA Terramar
The company's first electrified SUV, the CUPRA Terramar takes its namesake from former racetrack Sitges-Terramar, which is located near Barcelona, Spain. A sporty, electrified SUV with a bold design statement, the CUPRA Terramar will join one of the fastest growing areas of the industry and will be produced in Hungary at Audi's Gyor site.
It will be available with internal combustion engine (ICE) versions, and a new generation of plug-in hybrid powertrains offering around 100km in all-electric mode. This new hybrid vehicle will form the beginning of CUPRA's next stage to deliver high-performance and the latest sporty design, all within an electric engine.
Jorge Diez, Design Director at CUPRA said: "Terramar is where everything started for CUPRA. Our new sporty hybrid SUV perfectly combines bold proportions with a long striking bonnet, while the shark nose means breakthrough resistance and the determination to win.
"Thinking of how the driver will feel, we provide a unique experience with the latest technology, thanks to the driver oriented interior concept. All in all, a 4,5m long SUV, with CUPRA DNA ready to shake one of the most competitive segments".
CUPRA Tavascan
Taking inspiration from the 2019 concept car, the CUPRA Tavascan will form the next stage of the company's journey. Aiming to contribute towards the company's vision for contemporary electrification, the CUPRA Tavascan will also help to globalise the brand by introducing the company to new markets. The second vehicle in CUPRA's new trio will be released in 2024.
CUPRA UrbanRebel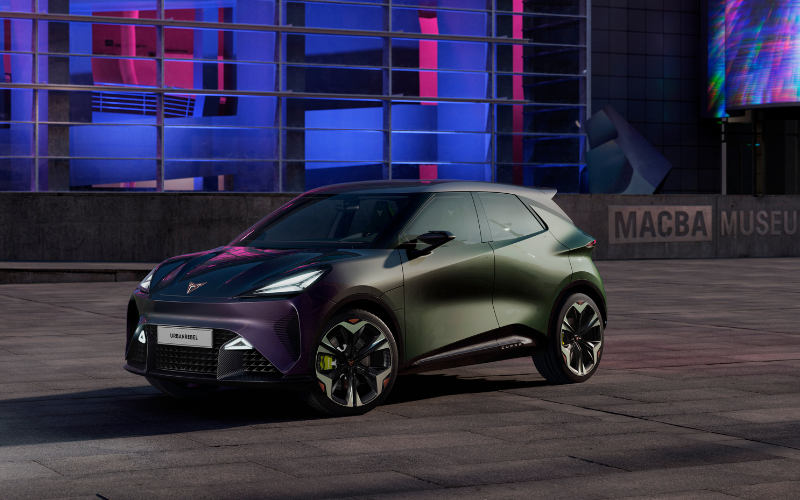 Last but not least is the CUPRA UrbanRebel to join the heroic three. An urban electric car, it will be released in 2025 and will see the company transcend their traditional boundaries, bringing new creativity and design to the electric car industry. The car offers a front-wheel drive, powered by Volkswagen Group's MEB Small platform to create a contemporary, high-performance vehicle.
Though it presents a new, rebellious design concept, the UrbanRebel does not fall short on sustainability. It uses advanced recycled polymers and bio-based materials in a push towards sustainable design, showing that revolutionary design and sustainability can go hand-in-hand.
Werner Tietz, Vice-President for Research & Development at CUPRA said: "The CUPRA UrbanRebel will be the biggest project for our company in the upcoming years, since it is key for our transformation as a fully electric brand. We are leading the cluster development, the family of vehicles that will democratize sustainable urban mobility, for different brands within the Volkswagen Group".
Stay tuned to our newsroom for more information on the CUPRA Terramar, Tavascan, and UrbanRebel.
Browse New CUPRA Electric Car Deals